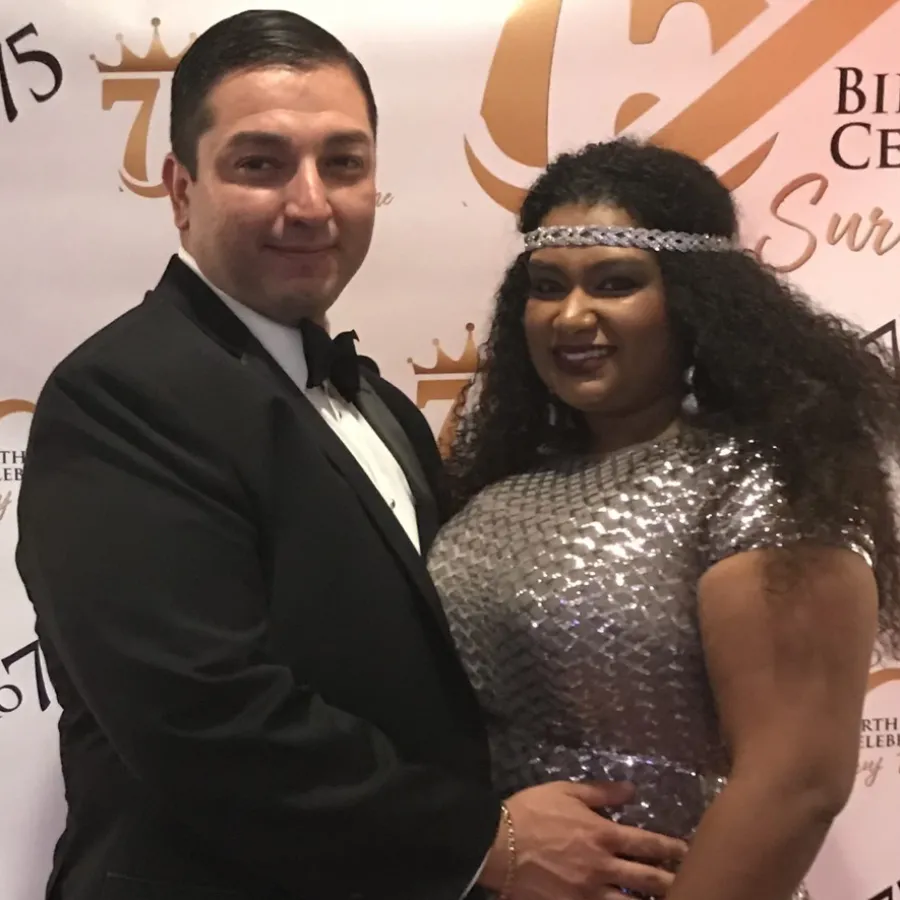 Fabio and Felicia Giraldo
Herzing Alumni
If two people understand the power of a supportive environment, it's Fabio and Felicia Giraldo. This healthcare-driven couple attended Herzing's Orlando campus at different times and for different degrees, but they shared a passion for bettering the healthcare industry and they have done it together.
Married for 6 years, both began their healthcare careers as medical scribes, transcribing critical healthcare information during clinical visits into electronic health records for a variety of different specialties. Felicia was a scribe for nurses, where she witnessed firsthand the impact that nurses have on their patients and their communities. 
"Seeing the difference that nurses make in the lives of others motivated me to earn my BSN and advance my career," she recalled. 
She set out to earn her Bachelor of Science in Nursing (BSN) degree at Herzing's Orlando campus in 2017, where she found a balance between being comfortable and feeling challenged.
"Nursing school was by far the hardest schooling experience I've ever had," said Felicia. "Since I was learning so much information in such a short amount of time, I relied heavily on tutoring resources and my professor's office hours to help me truly understand the information instead of simply memorizing it. I felt lucky to have been so supported"
Another strong source of support for Felicia was her husband, Fabio. As a scribe himself, Fabio thought he understood what Felicia was going through – until he began his nursing school journey.
"I watched her do it, but I didn't grasp how truly demanding nursing school is until I enrolled myself. I was taken aback by the level of difficulty, and found myself extremely challenged," said Fabio.
Like his wife, Fabio's passion for nursing was sparked by an experience he had as a scribe.
"At the beginning of my career, I performed administrative healthcare work, but after being allowed to contribute to a hands-on nursing project, I saw a different side of nursing and knew that I wanted to do more," said Fabio.
After deciding to explore more about what a nursing career could offer, Fabio began looking for the right school. Already working full-time, Fabio needed a program that fit his demanding schedule. He quickly saw how many locations couldn't accommodate people who work full-time but want to still return to school.
"I was shocked at the lack of options available for full-time workers," said Fabio. "Until I looked into Herzing's accelerated ASN program. It was the only program that allowed me to keep my job while earning my degree. Plus, after seeing how Felicia flourished at Herzing, I knew it was the perfect fit for me."
Fabio enrolled in Herzing's accelerated Associate in Nursing (ASN) program in 2020 and took the next step in his journey to becoming a nurse. It wasn't long before Fabio faced navigating nursing school in the wake of a pandemic.
"Having to take my classes online was a challenge I didn't anticipate," said Fabio. "But the tutoring system offered through Herzing made an immense difference in my learning process."
Fabio recalled how the greatest resource came in the form of spousal support. As a nursing school graduate, Felicia was equipped to support Fabio in all aspects, using her past experiences as a reference. Fabio realized how he was, "lucky to have such a supportive partner. She helped me navigate all the resources available through Herzing, as well as being the motivation I needed to keep going, especially on those days where you start to doubt yourself."
Fabio and Felicia both credit the Herzing career center for preparing them for their postgraduate careers, especially when it comes to interviewing. 
"I was so much more confident in my interviewing abilities because of the amazing people, the professors, the other students, and the entire career center," said Felicia. "Because I felt so prepared for interviews, I earned a job offer right out of school."
Currently, Fabio is the Executive Vice President for a provider of medical scribes to hospitals and medical practices, while Felicia is applying her talents to the cardiopulmonary progressive care unit (PCU) in Orlando while completing her MSN-FNP. 
As they reflect on their experience in nursing school and beyond, the Giraldo's share this piece of advice: "Take advantage of all the resources available to you and remind yourself that everyone wants to see you succeed. Don't be afraid to reach out."