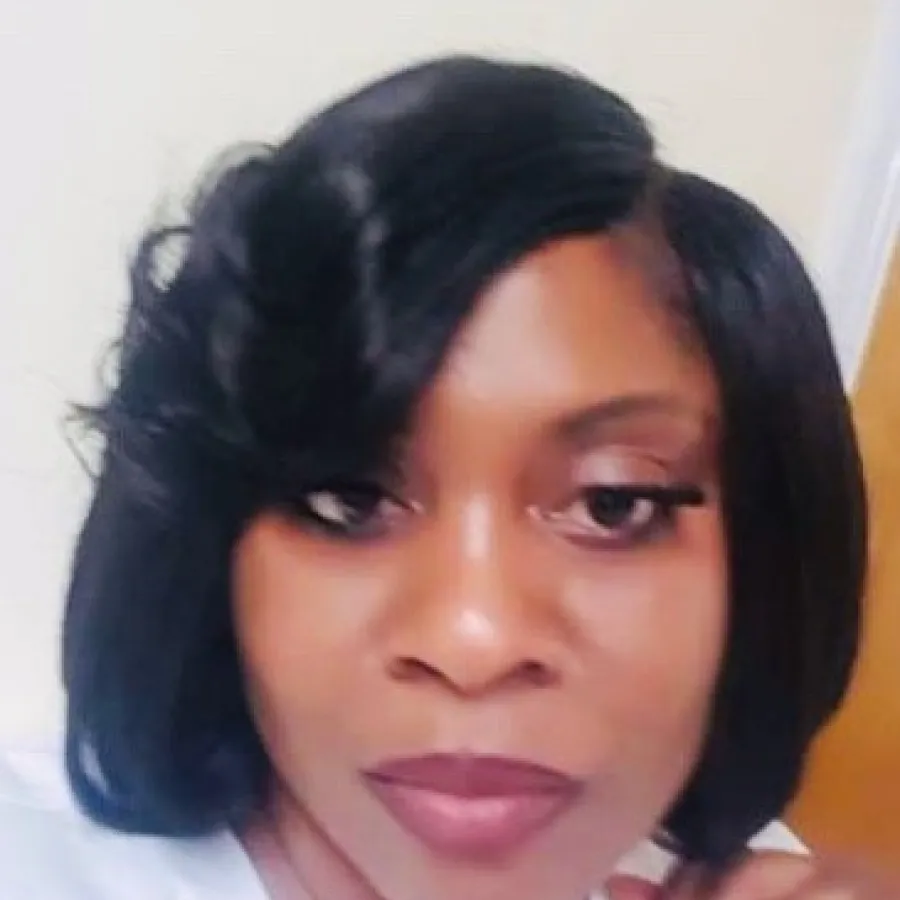 Shamika Nail
Herzing Alumni
"I could do that. I just need to go back to school and put these skills to work," Shamika Nail told herself while observing the nurses around her. It was 2013, and she had been working as a patient care technician at an Alabama hospital for six years. 
After her first nursing program unexpectedly shut down, Shamika found her way to Herzing's Birmingham campus and enrolled in the diploma nursing program to become a licensed practical nurse (LPN) in 2014. 
She worked as an LPN for several years before returning to Herzing's Birmingham campus and enrolling in the LPN to RN-ASN bridge program in 2018. But it wasn't smooth sailing. Soon after, her mother was diagnosed with stage 3 pancreatic cancer. She wasn't sure if she could continue the program during such an emotional time. 
"I had to repeat a class around the time my mom was nearing the end of her life. I was eight weeks behind, and I really wanted to give up at that point," Shamika said. "My instructors would say, 'You're here for a reason. We're here to help you. We want to see you make it.'"
Shamika persevered and graduated just a couple of months behind schedule, celebrating together with her mom in the hospital. 
Then, in the fall semester of 2019, she started Herzing's online RN to BSN program.
"I wanted to be in a position to advance my career, and I knew getting my BSN would open more doors for me," Shamika said.  
Shamika says her instructors are one reason she kept coming back to Herzing. 
"When they tell you they're going to help you, they really mean it," she said. "When you're struggling, they'll proactively reach out and ask what's going on. There were times when they would even do one-on-one video calls with me to go over an assignment or the material. They understood that most students were juggling work, family and other responsibilities. They were flexible with scheduling as long as you communicated with them."
Shamika finished the program in about a year and graduated with her BSN in 2020. She's now doing contract work as a travel nurse at hospitals across the Birmingham area in addition to caring for patients in a COVID-19 unit at a long-term care facility. She enjoys working wherever she's needed most and has traveled to Tuscaloosa, Alabama and various locations throughout Georgia. 
Shamika is thinking about going back to Herzing for her master's and is considering Herzing's Psychiatric Mental Health Nurse Practitioner program. 
"I've battled my own share of mental health challenges, and I'd love to help others do the same," Shamika said.