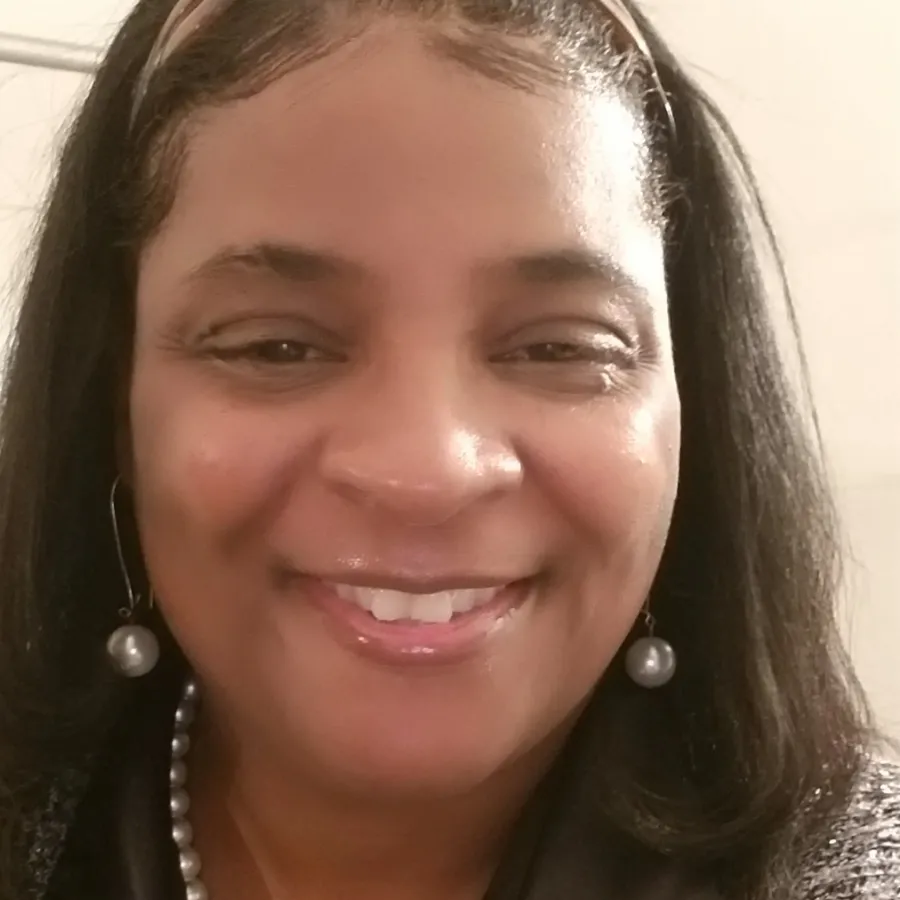 Tracy Alsup
Herzing Alumni
Tracy Alsup started her first college class 20 years after she graduated from high school. Little did she know she would earn multiple work promotions and an MBA – with honors – seven years later, thanks to her hard work and determination.
Tracy began classes at Herzing in 2013 in the medical office administration (MAO) program, after caring for her family and working as a corrections officer at a state penitentiary in Mississippi for many years. She started at Herzing because she was ready for a change, but her husband of two decades died just days before classes started. Shortly thereafter, Tracy also lost her sister-in-law, who was a retired educator and one of her greatest motivators.  
"I was grieving and didn't want to begin school at the time, but I knew that my husband wouldn't want me to quit," Tracy said. "I used that as motivation to continue my education during a difficult time in my life. It truly helped me to stay focused and though I grieved, I was determined not to become too depressed."
Tracy persevered and finished her associate degree in MAO in a couple of years. She had planned to work in a hospital, but instead pursued an opportunity in the personnel department at the penitentiary. She started in an entry-level role but knew that a bachelor's degree in a related field would help her advance.
Tracy returned to Herzing and enrolled in the Bachelor of Science in Business Management program, with a concentration in human resource development. Tracy took online courses so she could continue working full-time while earning her degree.
"Online classes were a challenge at first, and I had to figure out a good balance," Tracy said. "I learned the best way for me to manage my assignments was to work on them every weeknight. After getting home from work, I studied in my living or dining room for several hours so that I could take the weekends off. The flexibility that online studies gave me was key."
She graduated in 2017 and was also promoted to a level II position at work. Tracy thought she was done with school, but after taking about a year off she decided to go back to Herzing for her MBA. She enrolled in the online program with two goals in mind.  
"My goals were to finish and to be an honor student," Tracy said. "I knew this would be challenging, but with determination, dedication, self-discipline and effort I accomplished both goals."
As an undergraduate, Tracy had taken several master's level courses as electives. Four of those classes were counted toward her MBA as part of Herzing's dual credit offering, giving her an efficient path to finishing the master's degree.
Tracy completed the MBA program in 2020 and was selected as the student speaker for Herzing's virtual graduation ceremony during the COVID-19 pandemic. She gave a special shout-out to her grandchildren, who encouraged her to go back for the master's degree.
"To my grandchildren, I'm honored to say 'Grandma got her hood!'" she said during the ceremony. "To the Class of 2020, the pandemic doesn't take away from the significance of this day in our lives or from what we have achieved."
After working at the penitentiary for 17 years, Tracy is now in a Level III role in the personnel department and plans to continue working her way up. She credits Herzing's undergrad and MBA programs for improving her written communication skills and advancing her level of professionalism, both critical to her career.
She hopes that her story might inspire others who are facing their own obstacles to keep going.
"I could have given up a long time ago, but I didn't," Tracy said. "I truly believe that a little faith and determination are the keys to success."