Begin walking your new career path
Are you a numbers person?
Do you enjoy managing budgets and financial planning?
If so, you may have a bright future as an accountant. Accountants do more than just "crunch numbers"—they help manage funds and provide strategic guidance to individuals and companies on how to make wise business and financial decisions.
Discover how you can prepare for a career as an accountant.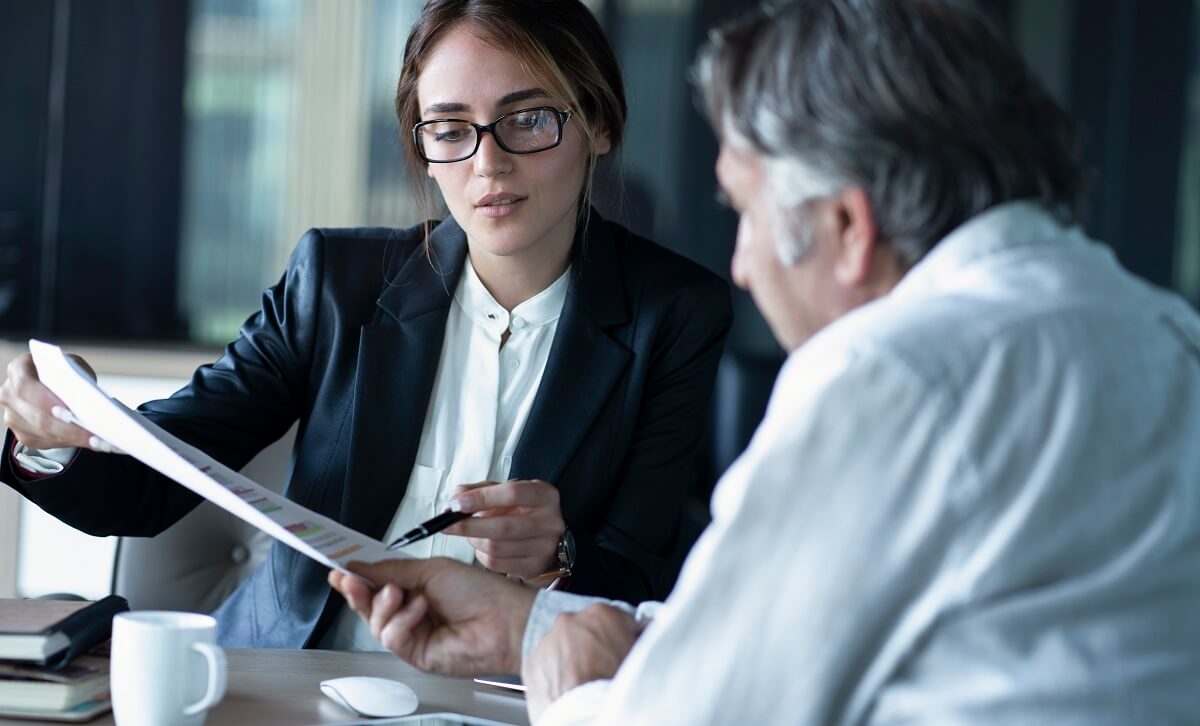 1. Understand the role of an accountant
There are a variety of accounting jobs, from bookkeeper to CPA. While there are different types, all accountants use both analytical and communication skills to organize financial information and make recommendations using that data. They also:
Maintain and inspect financial accounts
Report on financial performance
Understand the impact of financial laws and regulations
Prepare financial documents and check them for accuracy
Propose solutions to business challenges or concerns
Some of the qualifications needed to become employed as an accountant can include a four-year college degree and analytical, critical thinking, and communication skills.
In some cases, it is possible to get a job as an accountant without a degree; however, this is dependent upon factors such as your past experience, length of experience, and the employer. Earning a degree can help you qualify best for the job you really want.
Frequently Asked Questions
Accountants typically work in office settings, including corporate offices, government offices, or private offices. Some accountants may work independently in their own consulting business, while others may work with a team of professionals.
Because of the services they provide for individuals and corporations, accountants may be able to work in cities across the United States or even overseas.
The BLS reports the job market for accountants is expected to grow an estimated 7 percent through 2030.* 
This is generally tied to the health of the economy; as the economy grows, more individuals and businesses depend on help from accountants to prepare and examine financial records.
Accounting job requirements typically include a bachelor's degree, which generally takes four years to complete. A master's degree may be completed in under two years. However, this is dependent on the program and the number of credits transferred.
2. Earn a degree in accounting
There are many educational pathways to an accounting career. Many people start the pathway to their accounting career with a diploma or associate degree, which allows them to gain work experience. They then continue on for their bachelor or master's degree, which can help them obtain higher-paying or more challenging jobs.
---
3. Get certified
There are a number of accounting certifications to consider, and requirements for licensure will vary by state and employer. You may not need to earn certification before earning your first entry-level job in accounting, but earning certification will help your resume stand out from the rest for the next big job opening.
A few key certifications include:
Fundamental Payroll Certification (FPC) from the American Payroll Association. This certification is designed for entry-level payroll professionals. Earn a diploma or associate degree in accounting, and you'll be well prepared for this exam.
Certified Management Accountant (CMA) from the Institute of Management Accountants. To become eligible, you will need to hold a bachelor's degree and have two continuous years of experience in financial management or management accounting.
Certified Public Accountant (CPA) from the American Institute of Certified Public Accountants (AICPA). Like the CMA certification, CPA certification requires more than just earning a bachelor's degree. You'll need additional education and professional experience—exact values will vary by state and jurisdiction.1
Our goal is to help you discover a rewarding and fulfilling career path in accounting. Becoming certified is a great way to better qualify for the best jobs you can find.
4. Advance your accounting career
Once you earn a degree or diploma, gain some working experience and become certified, you'll be well-equipped to excel in your new accounting career. Continue to gain experience, advance your education, get better at what you do and position yourself best to climb the ladder.
If you are interested in analyzing numbers, financial formulas, and helping individuals or organizations make wise financial decisions, an accounting career may be a great fit! There are many educational pathways, from diploma to bachelor's degree and beyond, so you can choose the best option to help you achieve your career goals. Which path will you choose?
1. This Bachelor of Science in Accounting program at Herzing University does not fulfill all of the requirements for a graduate to take the Certified Public Accountant (CPA) exam or apply for licensure as a CPA in most states/jurisdictions. Most states/jurisdictions require a specific amount of study beyond a bachelor's degree (typically, a total of 150 semester credit hours, but this varies by jurisdiction) as well as several years of professional experience working in accounting to be eligible to apply for licensure. Some states (including, but not necessarily limited to, Texas) require the program to have specific programmatic accreditation for graduates to apply for licensure as a CPA, which this program does not have at this time, and no representation has been made as to when or if such an accreditation will be obtained. Applicants interested in becoming a CPA should check with their state board of accountancy regarding CPA eligibility requirements prior to enrolling in any accounting program. Students planning to pursue certifications other than the CPA exam should also contact the respective certifying organization to confirm requirements for certification prior to enrolling in any accounting program.
---
* Bureau of Labor Statistics (BLS), U.S. Department of Labor, Occupational Outlook Handbook 2021. BLS estimates do not represent entry-level wages and/or salaries. Multiple factors, including prior experience, age, geography market in which you want to work and degree field, will affect career outcomes and earnings. Herzing neither represents that its graduates will earn the average salaries calculated by BLS for a particular job nor guarantees that graduation from its program will result in a job, promotion, salary increase or other career growth.
Classes Start October 30th
Learn More Today