Your new career in accounting IS possible with Herzing
Get your career rolling fast. Earn a diploma in less than a year and become a bookkeeping professional capable of maintaining the financial records of businesses across all industries.
Herzing University's career-focused diploma program is designed to help you get the foundational education needed to qualify for entry-level roles in bookkeeping and accounting.
Learn online in Herzing's Everywhere Classroom: on your schedule, at your pace
Class topics include payroll accounting, computerized accounting, business law, taxation and introduction to business
Small class sizes with experienced, accessible faculty (14:1 student/faculty ratio)
Multiple degree pathways: continue your education by transferring credit into an associate or bachelor's degree in accounting
Enter a field with excellent upward mobility and position yourself for a long, rewarding career in accounting. We exist to help make it possible.
Classes Start February 7th
Learn More Today
Curriculum
Bookkeeping and Payroll Accounting Diploma classes & curriculum details
Our diploma program is designed to provide students with an introductory understanding of basic payroll accounting practices. You will develop an understanding of how to set up and maintain accounting and payroll records in typical business settings.
All classes are delivered online in a virtual learning environment.
| Program | Monthsi | Credits |
| --- | --- | --- |
| Diploma in Bookkeeping and Payroll Accounting | 6-8 | 25 |
i. Average number of months for students to complete program
Program availability varies by location
Required Courses
All courses, 21.00 semester credit hours, are required.
AC 107 - Accounting I 3.00
This introductory course in accounting provides the practical application of the principles of financial accounting for service and merchandising businesses. Topics include an introduction to the conceptual framework of accounting using GAAP rules established by FASB, analysis and recording of transactions in the general journal and posting to the general ledger, completion of the accounting cycle by preparing end-of-period adjusting and closing journal entries, financial statements and the post-closing trial balance, an introduction to internal controls, and the calculation of inventory and cost of goods sold using the FIFO, LIFO, and weighted average methods.
AC 110 - Payroll Accounting 3.00
This is a comprehensive payroll accounting course providing a practical application of the concepts and principles of payroll accounting. Payroll law topics include the Fair Labor Standards Act, FUTA and SUTA tax, and FICA, SECA, and the Civil Rights Act of 1964. Payroll accounting transaction topics include payroll recordkeeping, computing payroll, computing payroll taxes, social security taxes, self-employment, FUTA, and SUTA taxes, completing government forms (941), income tax withholding (employer and employee), and analyzing and journalizing payroll transactions. This course includes a comprehensive hands-on project to reinforce practical application of these concepts. It also provides a tutorial in industry software.
This course introduces income taxation as it applies to small business and individual taxpayers. Topics include an overview of the political, economic, and social forces influencing federal income taxation and the role of taxation in personal decisions. The course also examines individual income tax topics, including business and investment income, business and personal deductions, property transactions, and tax issues of employees.
AC 216 - Accounting II 3.00
This course in financial accounting provides the practical application of the principles of financial accounting for service and merchandising businesses with an emphasis on partnerships and corporations. Topics include accounting for corporate equity structure, partnership creation, dissolution and compensation, accounting for notes payable and receivable, accounting for uncollectible accounts receivable, accounting for investments in long-term assets, preparation and analysis of the statement of cash flows, and analysis and interpretation of financial statements.
AC 335 - Computerized Accounting 3.00
This course provides step-by-step instruction in advanced computerized accounting using industry standard software in both a service based sole proprietorship and a merchandising corporation. The accounting cycle is completed from the creation of the chart of accounts through the closing process. Company reports created serve as the tool for financial analysis of company performance. Topics include creating a company, establishing security roles, banking activities, customers, sales and invoicing, vendors, purchases and payments, inventory maintenance, payroll, and financial analysis.
BU 106 - Introduction to Business 3.00
This course introduces the environment of American business with an overview of various topics that serve as a foundation for further study of business. Topics include the environments in which businesses operate, the organizational structures of businesses, management functions in an enterprise, and the challenges of managing marketing, operations, information technology, finance, and human resources.
BU 206 - Business Law I 3.00
This course provides a study of the American legal system and its effect on business and business organizations. Topics include an overview of the ethical issues that businesses encounter, the foundation of the American legal system, business ethics, torts, intellectual property, criminal law, cyber crimes, contracts, and sales and leases.
Open Elective Course
A minimum of 3.00 semester credit hours of open electives is required. Courses must be in Accounting (AC) Business (BU) or Information Systems (IS).
Personal and Professional Development Courses
1.00 semester credit hours are required.
PD 121 - Professional Development I 1.00
This course is designed to introduce students to methodologies that will prepare them for academic and professional success.  Topics include but are not limited to Canvas support, student support services, e-books, university policies, resumes, self-reflection, time management, goal setting, and strategies for anxiety reduction.
Tuition & Cost
8 months
|

25 credits
$441 per credit
after scholarship*
You are worth it.
*When student accepts awarded scholarship.
Tuition & Cost
With Herzing University, an affordable, career-focused education in bookkeeping and payroll accounting is within your reach. We are always striving to make college more affordable for everyone.
Opportunities for financial aid include:
Requirements
Diploma program enrollment requirements
Prerequisites to enroll in the Herzing Bookkeeping and Payroll Accounting diploma program include:
Completed high school diploma, GED or equivalent
Meet and interview with a Herzing University admissions advisor
Complete an enrollment application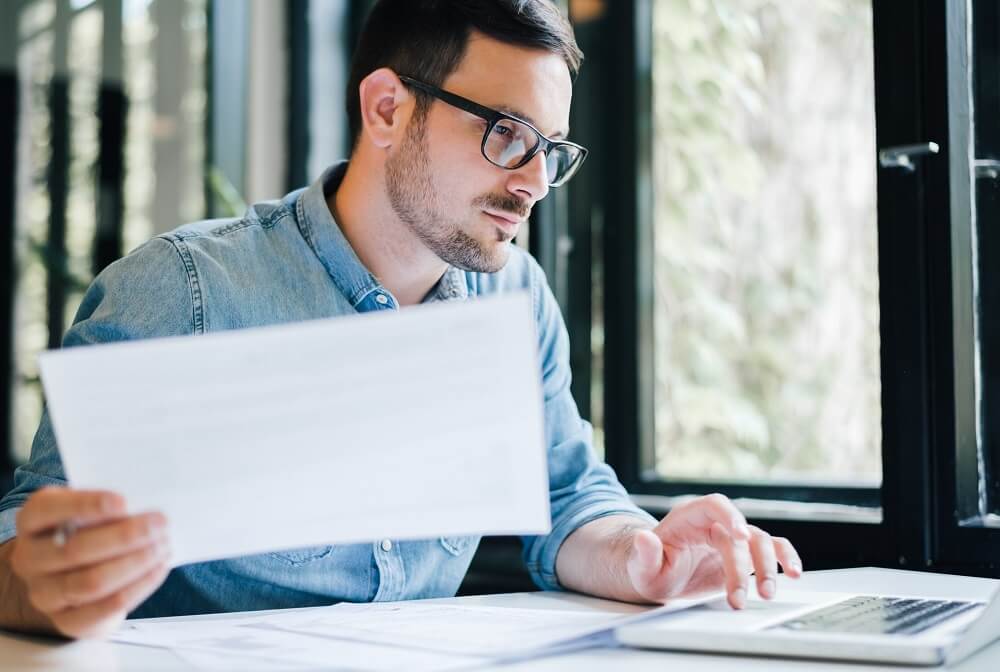 What can I do with a diploma in bookkeeping/accounting?
Earning a diploma is an excellent way to get your start in the field of accounting and qualify for every-level jobs as a bookkeeper or other support positions in payroll and accounting.
Possible job titles include:
Bookkeeper
Accounting Clerk
Accounts Payable Clerk
Accounts Receivable Clerk
Auditing Clerk
Payroll and Timekeeping Clerk
How can I advance my career? Complete a diploma and you can transfer credit into an associate or bachelor's degree in accounting program with Herzing University. After earning an undergraduate degree you may choose to continue a business and managerial-focused graduate degree path with an MBA in Accounting and Finance.
According to 2020 data from the Bureau of Labor Statistics (BLS), employment of accountants and auditors is expected to increase 7% from 2020-2030, higher than the estimate for bookkeeping, accounting and auditing clerks.*
Students looking to become an accountant or auditor can best qualify for those types of jobs by advancing their education with a Bachelor of Science in Accounting.
FAQ
Frequently Asked Questions
Both certificate and diploma programs are field-specific credentials that do not include general education courses required in a degree program. Each can typically be completed faster than an associate degree program.
Certificates are typically the least comprehensive programs, providing the minimum career-focused training necessary to perform a certain type of job.
Diploma programs tend to be more in-depth than certificates, and can include hands-on experience to best prepare you for a wider variety of jobs in the field you're pursuing.
Herzing University's diploma programs exist to help you build the foundation for a long career beyond your very first job. Our diploma programs are designed to help you begin and grow your new career.
While you may not be required to hold a degree to qualify for jobs that include bookkeeping and accounting tasks, employers may prefer earning a degree if you plan to become an accountant and continue advancing your career in accounting and finance. It's difficult to obtain senior-level roles in accounting without earning an accounting-specific undergraduate degree. 
Many states require that you must have a bachelor's degree plus additional credit hours to sit for the exam to become a Certified Public Accountant (CPA). State-specific requirements may vary.2
Yes! Because so many financial and accounting-related programs are online, it's possible to work remotely as a bookkeeper or accountant.
Keep in mind every employer has their own requirements and potentially might require candidates for entry-level positions to gain experience in the office before working from home.
A key difference between a diploma and a degree in accounting is required coursework.
Typically, an accounting diploma takes 6-8 months, while a degree may take two or more years. In a diploma program, you'll take classes specific to the field of accounting with no general education courses.
It's a cost-effective way to get foundational knowledge in a subject and can help you qualify for an entry-level job.
According to the Bureau of Labor Statistics (BLS), bookkeeping, accounting, and auditing clerks earn an average salary of $44,100 per year ($21.20 per hour).* Pay can vary widely by the education you've earned, experience in the field, specific responsibilities of the job, and state of employment.
Bookkeepers record financial transactions and maintain accurate financial ledgers. They may also oversee accounts payable and receivable, process payroll, and track financial transactions.
To become a bookkeeper, you'll want strong math skills, a keen attention to detail, and strong organizational skills. A diploma in a bookkeeping can provide a strong foundation in basic payroll accounting and skills needed to help you find an entry-level job. The programs often take less than a year and can be completed online.
Yes!
You will have the opportunity to develop key skills in accounting and qualify for entry-level positions in the accounting field. Earning a diploma in bookkeeping and payroll accounting represents a college-level educational background preparing you to become a valuable member of an accounting team within many different types of organizations.
Every employer will have their own unique requirements for job applicants. While certification may not be required by each employer, a Fundamental Payroll Certification (FPC) from the American Payroll Association (APA) can help give you an edge in the job market. Our diploma program helps you prepare for the exam and become a certified bookkeeper.
Diploma in Bookkeeping and Payroll Accounting Degree Programs
Showing 1 programs for the Online campus
The Diploma in Bookkeeping and Payroll Accounting program provides students with an introductory understanding of general and payroll accounting practices and the skills needed to set up and maintain basic accounting and payroll records in typical business settings.
Ready to get started?
Contact us to request more information
Accreditation
Accreditation & Disclosures
Herzing University is accredited by the Higher Learning Commission (hlcommission.org), an institutional accreditation agency recognized by the U.S. Department of Education.
* Bureau of Labor Statistics (BLS), U.S. Department of Labor, Occupational Outlook Handbook 2020. BLS estimates do not represent entry-level wages and/or salaries. Multiple factors, including prior experience, age, geography market in which you want to work and degree field, will affect career outcomes and earnings. Herzing neither represents that its graduates will earn the average salaries calculated by BLS for a particular job nor guarantees that graduation from its program will result in a job, promotion, salary increase or other career growth.