Banner Image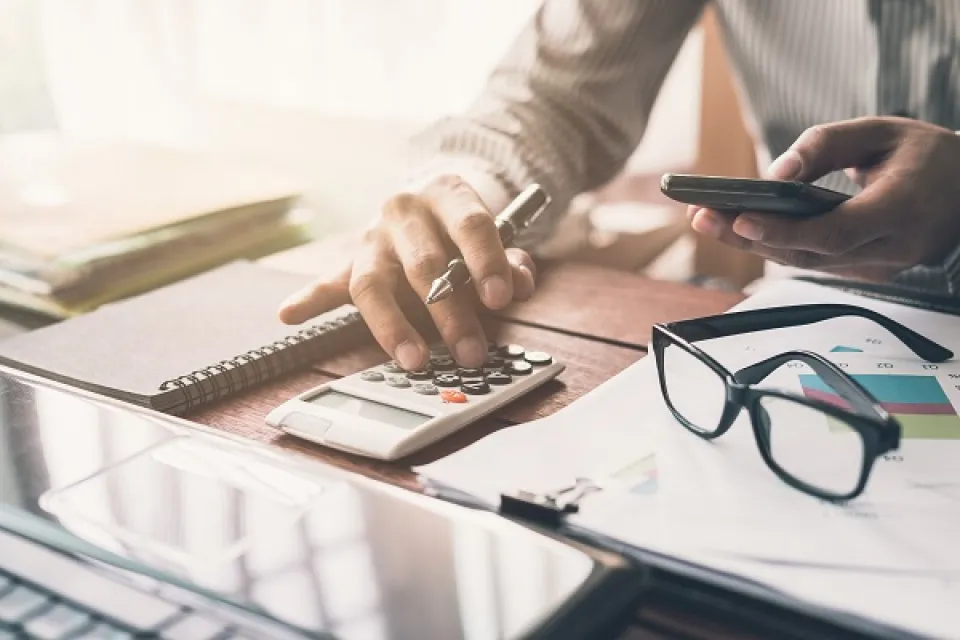 If you're interested in working with numbers and understanding the financial aspects of running a business, a degree in finance or accounting might appeal to you. Both degrees offer solid employment prospects and can help you launch or advance your business career.
Before you start researching degree programs, it's important to understand that accounting and finance are not the same thing. While both fields deal with money management, finance and accounting are two separate areas of study and have very different roles within an organization.
Defining Finance and Accounting
Finance is the general management of money and investments. Accounting is the method by which companies keep track of their finances and involves detailed record keeping and analysis of financial transactions.
In other words, someone in finance is focused on the future, helping organizations and individuals make sound financial decisions that improve profitability or show a return on investment at a later date. Accounting professionals monitor the day-to-day flow of money in and out of an organization. Keeping track of revenues and losses is critical to helping a company understand its overall financial well-being.
Now, let's explore the degrees themselves and how they differ.
What Do You Learn When You Study Finance?
When you study finance, you'll learn principles in financial management, financial modeling, investments, and how economic factors can affect your company and the financial markets. This type of program prepares you to make strategic investment decisions based on a company or client's financial health, the economic climate and market risk. Finance careers can be demanding, as your decisions often affect the bottom line for your organization or your clients.
Here are some of the entry-level jobs you could land with a degree in finance, according to Glassdoor.com:
Financial Analyst
Investment Advisor o Financial Planner
Insurance Underwriter
Budget Analyst
Credit Analyst
Junior Tax Associate
Financial Auditor
What Do You Learn When You Study Accounting?
When you study accounting, you'll learn how to prepare assets, assess liability, document financial transactions and analyze financial reports. There are several different types of accountants, and their responsibilities can vary depending on their work environment and qualifications.
For example, public accountants prepare taxes for organizations or individuals. They might also act as a financial advisor and help clients create personal budgets, manage investments, and save for retirement. Management accountants record and analyze financial data for their employer, so that the company can make informed financial decisions. A well-rounded accounting degree program will prepare you to develop the accounting skills needed to succeed in a variety of specialties and environments.
Herzing University offers a several accounting programs tailored to your career goals. An amazing perk of these programs is that they all have online options as well!
U.S. News & World Report ranked Accountant as the #14 Best Business Job for 2023. Earning your degree in accounting can also prepare you for other in-demand jobs, such as:
Bookkeeper
Controller
Accounting Manager
Senior Auditor
Tax Preparer
Certified Public Accountant
Ready to make your decision?
Understanding the differences between a finance degree and an accounting degree can help you make the right decision for your future. Whichever path you choose, you'll be preparing for a growing, stable career with an excellent average salary and variety of job opportunities.
Classes Start January 8th
Learn More Today