Master's Degree
Technology Management (IT)
Online MBA Program
Master's Degree
Technology Management (IT)
Online MBA Program
Earn an MBA in IT Management and become possible
| | |
| --- | --- |
| Accreditation | IACBE accredited,1 Accredited by the Higher Learning Commission |
| Transfer credit | Up to 9-12 approved semester credit hours |
| Format | Earn your MBA online or at select campus locations - full time or part-time |
| GMAT/GRE | No GMAT/GRE required for admissions! |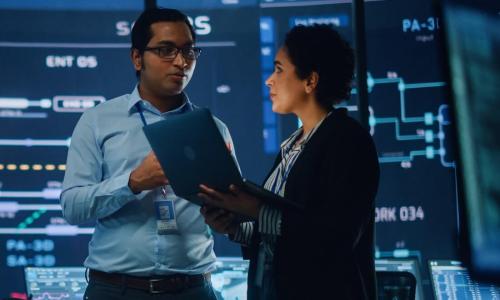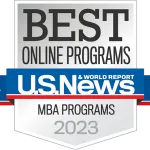 Overview: MBA in Technology Management (IT)
The Master of Business Administration in Technology Management degree is a 33-36 credit graduate program which prepares you for a variety of careers as a leader in business technology.
The online degree program provide students with fundamental knowledge and skills in marketing and new product development, technology and innovation, business integration & strategic planning, information security, systems analysis and design, and much more.

Career-focused curriculum
Discover the crucial knowledge and skills required to succeed in your work and build a foundation for continued career growth.

Flexible schedule
You can take classes during the day or in the evening. We strive to be as flexible as possible for busy non-traditional students.

Virtual services
Access to extensive virtual services, including academic advising, tutoring, support services, technical support and library services.

Lifelong support
We support your ongoing career advancement by providing comprehensive, personalized student services with lifelong career coaching.

Rolling admissions
No application deadlines to worry about. Apply when you're ready and prepare to get started soon.
Classes Start October 30th
Learn More Today
Curriculum
IT Management MBA program classes & curriculum details
Herzing University's MBA in Technology Management degree program will prepare you with the necessary skills and academic knowledge for management positions in various business enterprises, with a concentration of courses in technology management.
Application of theory to practice is emphasized throughout the program. Course topics include technology and innovation, marketing, finance, business integration, planning, operations management, IT security, and human resources, among many others. Upon completing this program, you will be prepared to evaluate alternative solutions to complex technology management challenges.
Earn your MBA online, with at least partial class availability offered at our Atlanta campus.
| Program | Monthsi | Credits |
| --- | --- | --- |
| Master of Business Administration in Technology Management | 14 | 33-36 |
i. The program can be completed in as few as 14 months.
Program availability varies by location
Required Foundation Course(s) 3-6 Semester Credit Hours
BU 530 - Business Leadership Foundations 3.00
This course is designed to assess entry level business content knowledge and skills and validate both prior learning and experiential learning in the areas of business ethics, business leadership, global dimensions of leadership, human resource management, information technology management, strategic management and business integration, and the legal environment of business, accounting, finance, marketing, economics, analysis, operations and organizational behavior.
* Only required for students who do not have an undergraduate degree in Business, a closely related discipline or its international equivalent.
BU 550 - Research Methods and Decision-Making 3.00
This course focuses on skills in research and decision making for the academic and business environment. Topics include the development of research and writing skills, development of decision-making skills, and reflection and review of research activities. Students research and write academic and business papers, specify decisions, characterize alternatives, apply judgment, manage peer pressure, and implement ethical decisions.
Required Core MBA Courses - 21 Semester Credit Hours
BU 600 - Leadership and Organizational Behavior 3.00
High-performing organizations are driven by leaders who enable people to be effective both individually and as part of work teams. Integrating current and emerging leadership strategies, this course helps students develop leadership knowledge and skills, identify critical business challenges in an era of global competition, and act to turn those challenges into opportunities. This course presents strategies for evaluating personal leadership strengths and weaknesses as well as building leadership capacity in employees to increase individual and team performance and lead positive changes in culture and organizational performance.
BU 610 - Finance and Accounting for Decision-Making 3.00
This course covers both financial and managerial accounting as they apply to decision making in the organization. Students will explore the similarities and differences between financial accounting information and managerial accounting information with a focus on selecting the appropriate information based on internal and external needs. Students will learn how to identify and collect the appropriate accounting information to assist them in making decisions and reporting information.
BU 615 - Marketing and New Product Development 3.00
This course focuses on the role of marketing and the marketing department in adding value to the organization. Major elements of the marketing process to be covered include domestic and global market assessment, strategic marketing planning, the development of an effective marketing mix (product, price, promotion, and distribution) to create customer value, consumer/business buying behavior, and market research.
BU 620 - Technology and Innovation 3.00
This course introduces students to the knowledge and skills needed to manage technology organizations in an increasingly competitive global environment through the successful use of innovation and creativity. The course provides a consistent process for the formulation, implementation, and assessment of technology business strategy and presents a framework for the birth, growth, maturation, and decline of business innovation. Students will analyze technology issues in various business sectors throughout the course and develop findings and recommendations.
BU 630 - Project and Operations Management 3.00
This course provides students with the tools needed to manage operations and projects within an organization. Topics include demand forecasting and management, capacity planning and scheduling, inventory control, purchasing and materials management, facilities management, project management strategies and tactics, defining user needs and project scope, scheduling and budgeting, and performance objectives. Control methods, such as PERT/CPM, Gantt charts, project management software, and project audits, will also be covered.
BU 690 - Business Integration & Strategic Planning 3.00
This course focuses on how mission, vision, and values come together to inform the strategic planning process in an organization. The dynamic global environment that modern businesses operate in requires managers to master the art of thinking globally and to utilize frameworks for acting locally. Students will analyze the environment at a number of levels in order to develop a concise strategic plan.
BU 695 - Graduate Capstone Project 3.00
This course is designed as the final capstone project, where students will demonstrate application, analysis, integration, and evaluation in a real-world project or simulation. The capstone experience gives each student the opportunity to demonstrate his/her ability to utilize what he/she has learned in the program.
or BU 697 Graduate Internship Semester Credit Hours: 3.00
Additional Required Technology Management Concentration Courses
A minimum of 9.00 semester credit hours is required.
BU 622 - Information Security and Privacy 3.00
This course covers various aspects of security in computing, including security threats and controls, basic cryptography and its applications, network intrusion detection and prevention, security administration and planning, anonymity and privacy, legal issues, protection, and ethics. Examples from a variety of private and public sector organizations are used to test concepts and assumptions throughout the course.
BU 624 - Systems Analysis and Design 3.00
This course is designed to provide students with the tools they need to develop an integrated business solution approach to systems analysis and design issues. Students are introduced to the principles and techniques of systems analysis and design including the conceptual architecture of an information system, information systems framework, and conceptual building blocks. Appreciation of the multidisciplinary approach needed for systems analysis and design is learned through an understanding of information systems project sizing, structure, transaction analysis, user participation, performance criteria, and topologies and protocols required for a successful information systems project are discussed.
BU 640 - Human Resources Management 3.00
This course covers the effective management of human resources in an organization, including concepts and techniques of personnel planning, job and performance evaluation, incentive and performance standards, accommodation of diversity in the workplace, and the impact of labor organizations on management. Current topics in human resource management that recognize the dynamic environment for this field will be researched.
or
BU 642 - Business and Labor Law 3.00
This course focuses on the meaning of the "rule of law" and the conduct of a business, as well as contract elements in the market economy and how regulatory law affects an organization's choices. Other topics include employer discrimination and employment law legal perspective in the firm, student skills recognizing ethical issues through discussion of current case studies to emphasize the impact of these topics on the daily operations of an organization, and labor law views and how they affect the management of employees.
Course prerequisites may be waived if the student has prior equivalent coursework or the approval of the Graduate Dean.
Dual Concentration Option
To help you build a solid foundation of leadership, problem-solving and project management skills, Herzing's MBA program allows you to tailor your degree to match your career goals. Choose to exclusively earn your MBA in Technology Management or pair this concentration with another concentration area to further distinguish yourself. The dual concentration option requires 42-45 credits for graduation.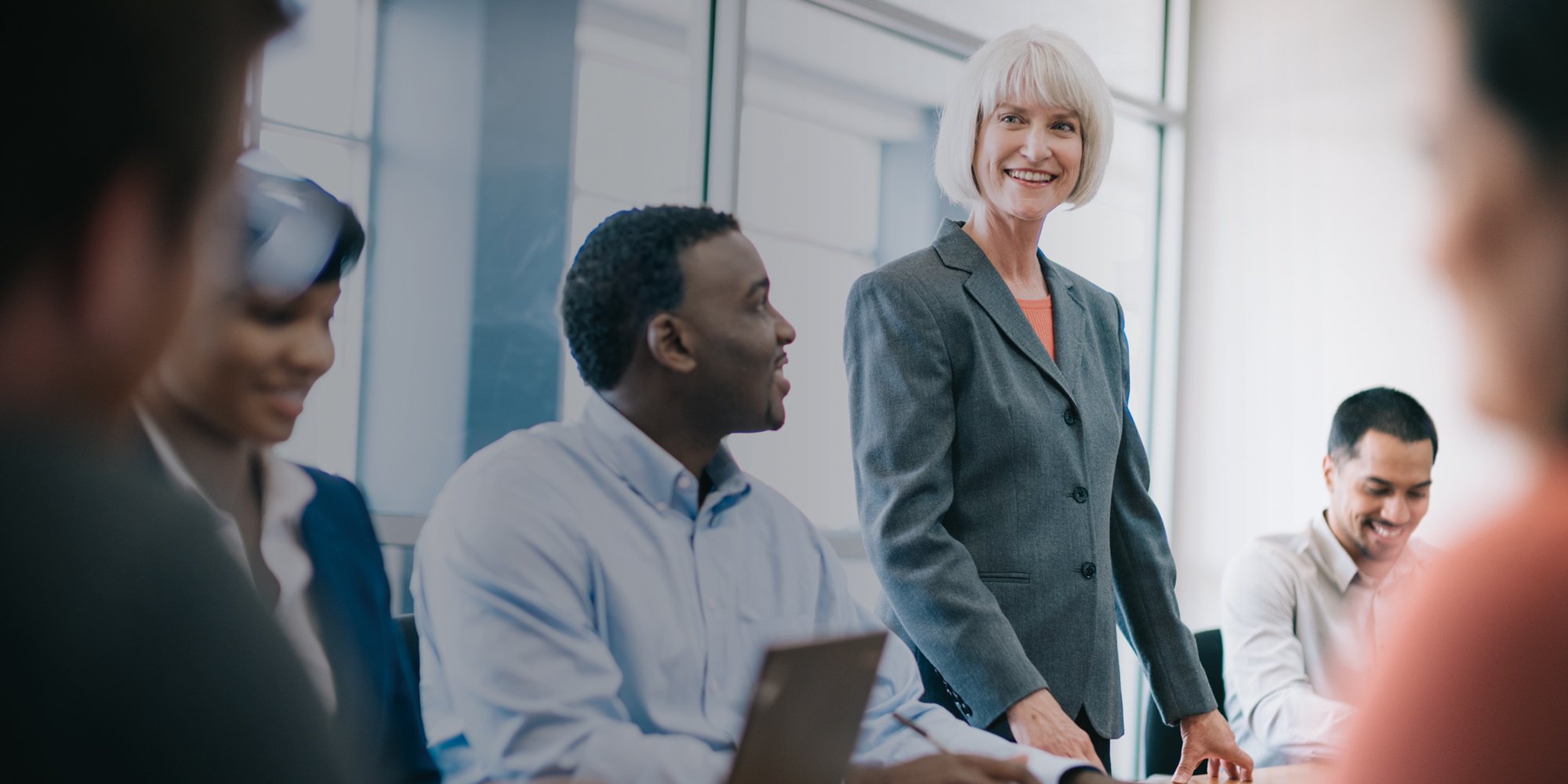 Tuition & Cost
Tuition & Cost
When you accept the 10% tuition discount from our Financial Commitment Scholarship, the cost of tuition for the MBA in Technology Management program is $554 per credit.1
You can potentially earn even greater savings by transferring credit from prior college coursework, applying for financial aid, or potential partnership opportunities through your employer.
Our goal is your career advancement. That's why we are always working to improve our curriculum and processes to make our program as affordable as possible while preparing you best for success in your work.
 Scholarships & Financial Aid
You may be eligible for multiple scholarships and grants, both through Herzing University and several national scholarship websites.
 Military/Veteran Discounts
Veterans, Active Duty U.S. Servicemembers, and spouses may qualify for a 10% tuition discount or tuition reduction to $250 per credit.
i. Financial Commitment Scholarship eligibility requirements: Recommended that students limit student loan borrowing to only what is needed to cover the cost of tuition and fees. Students may borrow up to $2,000 in student loans in excess of tuition and fees to cover their cost of attendance and retain eligibility for this scholarship. Excess loan eligibility dependent on individual student situation.
Requirements
IT Management MBA program enrollment requirements
Enrollment prerequisites to enroll in Herzing's MBA program include:
Completed bachelor's or graduate degree from a college or university accredited by an agency recognized by the U.S. Department of Education or have completed a three or four year bachelor's degree at a foreign college or university recognized as equivalent to a U.S. bachelor's degree by an approved foreign credential evaluator.
Meet and interview with a Herzing admissions advisor
Complete an application form
No minimum GMAT/GRE score is required for admission!
Eligible states for enrollment: Alabama, Alaska, Arizona, Arkansas, California, Colorado, Connecticut, Delaware, District Of Columbia, Florida, Georgia, Hawaii, Idaho, Illinois, Indiana, Iowa, Kansas, Kentucky, Louisiana, Maine, Maryland, Massachusetts, Michigan, Minnesota, Mississippi, Missouri, Montana, Nebraska, Nevada, New Hampshire, New Jersey, New Mexico, New York, North Carolina, North Dakota, Ohio, Oklahoma, Oregon, Pennsylvania, Rhode Island, South Carolina, South Dakota, Tennessee, Texas, Utah, Vermont, Virginia, Washington, West Virginia, Wisconsin, and Wyoming.
What can I do with an MBA in IT Management?
A master's in business administration degree (MBA) can help prepare you for professional management roles within a variety of business disciplines. An MBA in IT management can help prepare you for leadership roles in the business world, as well as the technology field.
Potential careers in IT management for MBA holders include:
Information Systems Security Manager
IT Project Manager
Product Manager
Senior Data Analyst
Software Project Manager
According to the U.S. Bureau of Labor Statistics, employment of computer and information systems managers is expected to rise 11% from 2020-2030, faster than the average across all U.S. occupations.*
Now is a good time to begin earning the education you need to compete for jobs in a growing field.
How can I continue advancing my career? After earning an MBA you may continue your education and augment your skills by enrolling in a post-master's certificate program. Herzing offers several postgraduate certificate programs in business, with available concentrations in project management, human resources, healthcare management and accounting & finance.
FAQ
Frequently Asked Questions
We strive to make going back to school to advance your career as affordable as possible. Herzing offers several options for financial aid, including scholarships, grants, and loans.
You can use the Herzing University Tuition Wizard to find an estimate for tuition and expenses.
According to the U.S. Bureau of Labor Statistics, the average salary for computer and information management systems managers was $78.33 per hour, or $162,930 per year.*
Earning a graduate degree can help improve your job prospects or help you to qualify for a higher salary. Discover how much an IT manager makes by state.
Both MBA and MS IT Management degrees focus on technology and innovation. However, the MBA coursework is designed to develop skills required for business and management careers, as well as technology.
A Master of Science in IT Management has a greater focus on the science of technology and growing IT-related skills. The curriculum for both degrees may overlap somewhat depending on the program, but both also offer unique benefits.
An MBA with a concentration in IT management helps you develop the business and management skills to thrive in many types of unique environments.
Compare MBA vs. master's degree programs and gain a better understanding of what educational path is right for you.
To determine which MBA focus is right for you, consider:
Your greatest strengths
If you are a "big picture" person or love details
Your leadership style
Your career goals
What career paths most interest you.
Take our quiz and find out what kind of MBA specialization is perfect for you!
Technology management professionals, such as IT managers, help organizations assess and implement short and long-term tech needs. This can include software, hardware, and telecommunications. They provide executive guidance on how to best use technology to help business operations run efficiently.
While technology managers possess the expertise to carry out specific IT-related tasks, they generally delegate these tasks and focus on supervision and larger initiatives.
Projects IT managers may oversee include:
Data security
Hardware and software upgrades
Vendor selection and negotiation
To earn your MBA in IT management degree, you'll take a combination of business and IT-focused classes. Specific course topics include:
Business Integration and Strategic Planning
Information Security and Privacy
Leadership and Organizational Behavior
Marketing and New Product Development
Technology and Innovation
…and many others
Yes, earning an MBA is a great idea!
There are many benefits to earning an MBA. An MBA in technology management can help prepare you for a variety of jobs in many industries including software development, banking, healthcare, government, schools and more. The technology field continues to expand, offering new career opportunities. In addition, the business foundation of an MBA can help you feel confident leading individuals and teams.
If you enjoy both the business world and IT and want to develop your leadership skills, an MBA in technology management could be a great fit.
MBA - Technology Management Degree Programs
Showing 1 programs for the Online campus
This program prepares an existing or emerging organizational or team leader with the necessary skills and academic knowledge for management positions in various business enterprises. These career opportunities may be in areas such as accounting, finance, business administration, sales, marketing, human resources, information systems, project management, production and operations. Application of theory to practice is emphasized through a problem-based/solutions-based curriculum, grounded in a framework of ethical leadership and global competition.
Ready to get started?
Contact us to request more information
Disclosures
Accreditation
Accreditation & Disclosures
1. The Business Division at Herzing University has received specialized accreditation for its business programs through the International Accreditation Council for Business Education (IACBE) located at 11960 Quivira Road in Overland Park, Kansas, USA. For a list of accredited programs please refer to our IACBE member status page.
Download the IACBE Public Disclosure of Student Achievement
Herzing University is accredited by the Higher Learning Commission (hlcommission.org), an institutional accreditation agency recognized by the U.S. Department of Education.
* Bureau of Labor Statistics (BLS), U.S. Department of Labor, Occupational Outlook Handbook 2021. BLS estimates do not represent entry-level wages and/or salaries. Multiple factors, including prior experience, age, geography market in which you want to work and degree field, will affect career outcomes and earnings. Herzing neither represents that its graduates will earn the average salaries calculated by BLS for a particular job nor guarantees that graduation from its program will result in a job, promotion, salary increase or other career growth.
Eligible states for enrollment: Alabama, Alaska, Arizona, Arkansas, California, Colorado, Connecticut, Delaware, District Of Columbia, Florida, Georgia, Hawaii, Idaho, Illinois, Indiana, Iowa, Kansas, Kentucky, Louisiana, Maine, Maryland, Massachusetts, Michigan, Minnesota, Mississippi, Missouri, Montana, Nebraska, Nevada, New Hampshire, New Jersey, New Mexico, New York, North Carolina, North Dakota, Ohio, Oklahoma, Oregon, Pennsylvania, Rhode Island, South Carolina, South Dakota, Tennessee, Texas, Utah, Vermont, Virginia, Washington, West Virginia, Wisconsin, and Wyoming.