Banner Image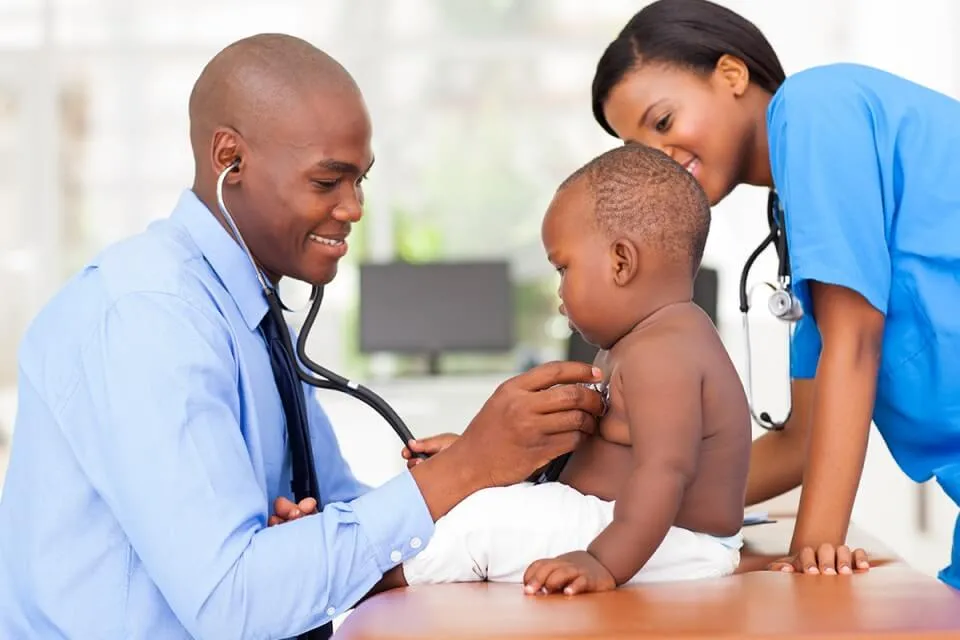 If you're looking to advance in the healthcare field and play a greater role in patient care, consider becoming a Family Nurse Practitioner (FNP).
Similar to nurse practitioners (NPs), FNPs are Advanced Practice Registered Nurses (APRNs) that provide patient care across the lifespan. Their scope of practice ranges from diagnosis to treatment, disease management and health prevention. FNPs can work across different specialties, in various healthcare environments and care for patients of all ages.
As the baby boomer population ages and demand for healthcare services grows, FNPs play an increasingly vital role in providing primary and specialty care for their communities. In some areas, FNPs provide services for which patients would have historically waited weeks to see a physician, especially in rural areas where there is a shortage of primary care providers.
What are the official responsibilities of a Family Nurse Practitioner (FNP)?
An FNP's scope of practice may vary depending on the state and place of employment, but day-to-day responsibilities generally include:
Performing physical exams. FNPs can perform routine checkups to assess a patient's health and they can also be involved in diagnosing and treating various health problems.
Developing care plans. If a patient requires treatment, FNPs can develop and implement a care plan. They can also provide general health counseling to help patients and their families lead healthier lives or learn how to manage their illnesses and injuries.
Prescribing medications. In most states, FNPs are able to prescribe medication. They may also monitor a patient's response to different medications so that they can determine the best option for treatment.
Consulting with other healthcare professionals. FNPs may consult other healthcare professionals as they develop or contribute to a patient's existing treatment plan. However, they often work independently and they can serve as a patient's primary care provider.
Ordering and performing diagnostic tests. FNPs can order diagnostic tests to help evaluate a patient's condition. They may conduct additional tests throughout treatment to evaluate whether the current care plan is working or if adjustments are needed.
What are the benefits of becoming an FNP?
On the fence about whether or not a career as an FNP is right for you? There are numerous benefits to this career path:
It's fast growing.

There's never been a better time to become an FNP. The career is in high demand due to the growing need for healthcare services, with the Bureau of Labor Statistics (BLS) estimating a

45%

increase in employment from

2022-2032

.
It's a sought-after career. U.S. News & World Report ranks nurse practitioner as #1 in its Best Health Care Jobs for 2023 and #2 on the list of 100 best jobs in America.
There's high earning potential. Nurse practitioners earn an average annual salary of

$124,680

per year (

$59.94

per hour), according to the BLS.
There are a variety of paths available. While the title "family nurse practitioner" makes it seem as though you'll be working in family practice, you can choose from a variety of specialties that fit your interests and skills, including pediatrics, urgent care, internal medicine and more.
You can build your leadership skills. As an FNP, you're the primary care provider for your patients, which means you're delegating responsibilities and managing nurses and other members of the healthcare team.
How do I become an FNP?
If you're interested in becoming an FNP, your path will depend on whether you're already in the healthcare field.
Earn your degree. We offer multiple FNP program options. If you're already an RN and have your Bachelor of Science in Nursing (BSN), you can earn your Master of Science in Nursing (MSN) degree in Family Nurse Practitioner in 20 months. With Herzing University, you can complete your degree online, allowing you to learn at your own pace and on your own time. This means you can continue working full time or raising a family without putting your career goals on hold.

For RNs with an associate degree, you can go from ADN to FNP in our RN to FNP program. If you want to go from RN to BSN to MSN-FNP, you can first enroll in our RN to BSN program, then go from BSN to FNP in our MSN program. If you're not in the healthcare field at all, you can start by earning your ASN or BSN to become an RN and then work toward your MSN in Family Nurse Practitioner.

Build your skills. In addition to a degree, it helps if you're skilled in communication and critical-thinking, as FNPs must clearly communicate with patients and healthcare professionals, and must make decisions regarding plans of action for patients. Learn more about the qualities of the best nurse practitioners.
Get licensed. Once you earn your degree, you'll want to become licensed in the state you plan on working. Licensure requirements differ and are dictated by each state's board of nursing.
---
* Bureau of Labor Statistics (BLS), U.S. Department of Labor, Occupational Outlook Handbook 2022. BLS estimates do not represent entry-level wages and/or salaries. Multiple factors, including prior experience, age, geography market in which you want to work and degree field, will affect career outcomes and earnings. Herzing neither represents that its graduates will earn the average salaries calculated by BLS for a particular job nor guarantees that graduation from its program will result in a job, promotion, salary increase or other career growth.
Classes Start January 8th
Learn More Today