Banner Image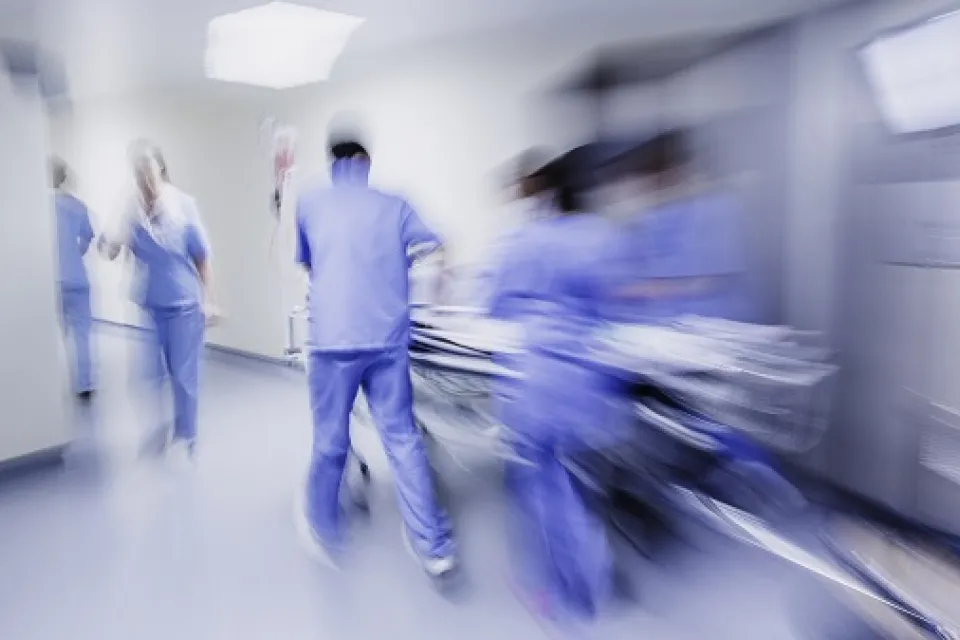 Licensed practical nurses (LPNs) are an important part of the healthcare team, supporting doctors and nurses in caring for patients of all ages.
If you're interested in pursuing a career in nursing, becoming a licensed practical nurse (LPN) is an ideal place to start. The Bureau of Labor Statistics projects employment for LPNs to increase by as much as 9 percent through 2030, adding more than 63,000 new jobs.
Due to positive job growth and opportunities for advancement, LPN has ranked the #13 Best Healthcare Support Job for 2023 by U.S. News & World Report.
Here are some answers to common questions about LPN careers.
What is the average LPN's salary?
According to the Bureau of Labor Statistics (BLS), the median annual salary for licensed practical nurses was $47,480 in May 2019, with the highest 10% earning more than $63,660.
You can increase your earning potential as a nurse by advancing your education. Many new nurses start out as an LPN to gain experience before advancing their career with an associate (ASN) or bachelor's (BSN) degree.
What do LPNs do?
LPNs work closely with registered nurses (RNs) and physicians to provide patients with basic nursing care. Typical duties might include:
Monitoring patients
Taking patient vital signs and histories
Performing routine assessments, such as checking blood pressure
Changing bandages
Inserting IVs or catheters
Listening to patients' concerns and reporting back to RNs and doctors
Ensuring patients are comfortable
Helping patients bathe or dress
An LPN's duties can vary slightly depending on the healthcare setting and the state in which they work. For example, some states do not permit LPNs to administer medication or start IV drips. In other states, experienced LPNs are able to supervise and manage less-experienced nurses or nursing aides, according to the BLS.
LPNs can also work in a wide variety of healthcare settings, including hospitals, doctor's offices and urgent care clinics. Due to an aging population, there is a growing need for LPNs in long-term care, such as rehabilitation centers, residential treatment centers and hospice. Most LPNs work in nursing and residential care facilities.
How do I become an LPN?
Earning your diploma in practical nursing (PN) is the fastest way to jumpstart your nursing career as a licensed practical nurse (LPN). Herzing University offers a diploma PN program that can be completed in as little as 12 months.
You might find some schools that offer a 6 month or 9-month path to a PN diploma. Be mindful that accelerated programs aren't for everyone, and such a fast track can be overwhelming. Look for a program that will guide you and support you in reaching your goals.
After you graduate with your diploma, you will be eligible to sit for the National Council Licensing Examination for Practical Nurses exam (NCLEX-PN). Once you pass this exam, you are ready to become an LPN!
What are the opportunities for advancement?
With additional education and licensing, LPNs can become registered nurses. RNs are in increasingly high demand as healthcare organizations strive to accommodate a growing patient population and replace nurses who are retiring. Compare RN vs. LPN and discover the primary differences between the two jobs.
Herzing's practical nursing curriculum is designed so that students who wish to advance their nursing education can enroll directly in the Associate of Science in Nursing (ASN) or Bachelor of Science in Nursing (BSN) program. Graduates of the PN program may also be able to choose between several flexible learning options, including an LPN to ASN and LPN to BSN pathway. You may choose to earn a BSN through our online LPN to BSN Bridge option in the future.
Learn more about why LPN is a great career choice and how you can get started today.
---
* Bureau of Labor Statistics (BLS), U.S. Department of Labor, Occupational Outlook Handbook 2021. BLS estimates do not represent entry-level wages and/or salaries. Multiple factors, including prior experience, age, geography market in which you want to work and degree field, will affect career outcomes and earnings. Herzing neither represents that its graduates will earn the average salaries calculated by BLS for a particular job nor guarantees that graduation from its program will result in a job, promotion, salary increase or other career growth.
Classes Start October 30th
Learn More Today