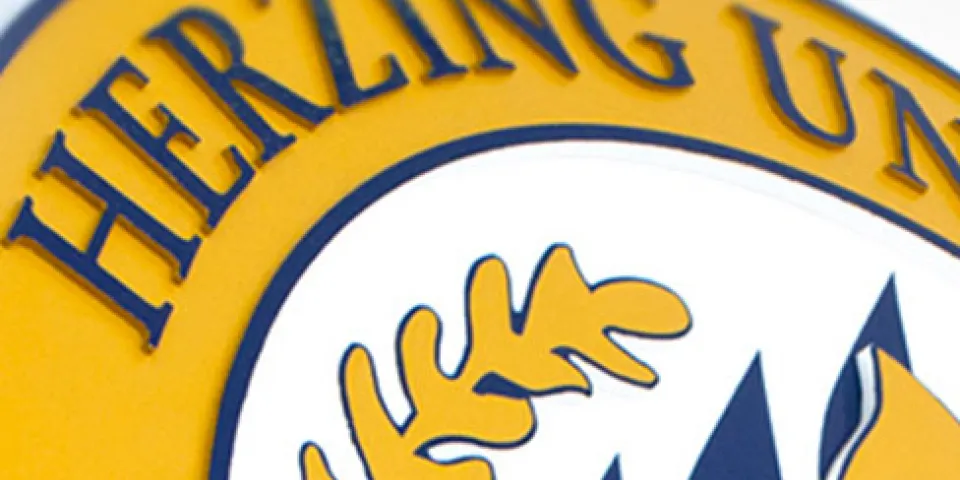 MADISON, WI (June 4, 2013) - Herzing University - Madison announced today that Jeff Westra, director of career development, has been honored with the 2012 Volunteer of the Year award from the Workforce Readiness Committee of the Greater Madison Area Society For Human Resource Management (SHRM).
 "Jeff has always worked hard to contribute to the community and create an environment where others can thrive," said Chris Montagnino, Herzing University - Madison campus president. "We are proud to have Jeff take charge of extra initiatives outside his job scope at Herzing and be a major contributor to the Greater Madison community. He is dedicated to our students' success, as well as the success of others."
At SHRM, Westra has been integral to its Workforce Readiness Committee in Serving as Chairman of the Workforce Readiness Committee and working with committee members to host the First Job Boot Camp for the community, sharing best practices, and conducting seminars on interviewing and resume writing. The committee seeks to benefit the community by providing workshops like these for non-profits and education partners such as the Urban League, YWCA, Omega School, the Common Wealth Development, the Wisconsin Department of Workforce Development, and the Workforce Development Board of South Central Wisconsin. Westra has served as the committee chair for the past two years. He was nominated for the award by Workforce Readiness & Diversity Director, Michele Thoren, and received his award at a presentation during the committee's annual conference on May 14, 2013.
A Herzing University - a Madison campus alumnus himself, Westra has been the Director of Career Development with his alma mater since 2006, leading a team that is responsible for creating connections with employers to help students find jobs in their career fields upon graduation. He also creates courses on resume writing and interviewing skills development, and works one-on-one with students to provide personalized career search coaching.
About Herzing University - Madison
Serving the local community since 1948 (formerly Wisconsin School of Electronics) Herzing University - Madison boasts state-of-the-industry classrooms and labs to provide a real-world,
hands-on learning environment, consistent with its "career-focused, convenient, and caring" educational mission. Students have the convenient option to take courses either on-campus or online toward their master's, bachelor's or associate degree or diploma, and can also earn graduate degrees through Herzing University Online.  Herzing University - Madison has built a strong reputation in Computer Sciences and Graphic Design and its students have won numerous awards in ADDY and Phi Beta Lambda competitions. Its 40,000-square-foot campus is specifically designed to prepare students for dynamic careers in the fields of healthcare, business, technology, design/game development, and public safety.  Information about Herzing University - Madison is available at www.herzing.edu/madison.  
About Herzing University
Herzing University encompasses 11 campuses in eight states, a continuing education division, plus Herzing University Online. Founded in Milwaukee, Wis. in 1965, today the University offers career-