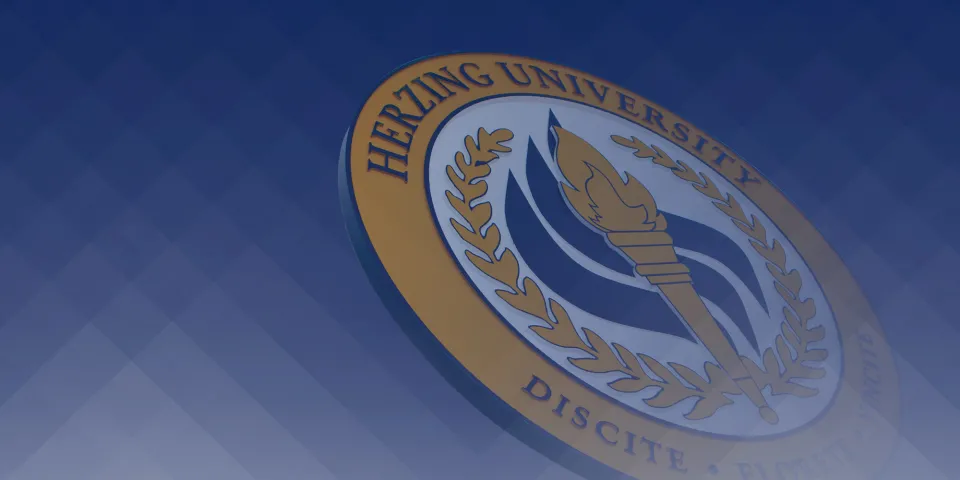 Madison, WI (Jan. 22, 2015) – Herzing University will celebrate the graduation of 80 students the morning of Friday Jan. 23, 2015, followed by an evening gala event to mark the Wisconsin-based school's 50th anniversary.
During the 10:30 a.m. graduation ceremony at the Alliant Energy Center, 1919 Alliant Energy Center Way, Madison, Michael Johnson, CEO of the Boys and Girls Club of Dane County and Renee Herzing, CEO and President of Herzing University, will speak.
Also, the school will add 1999 graduate Kobi Danke to Herzing University's Wall of Fame. Danke, an Information Technology Operations Supervisor at Middleton-based Electronic Theatre Controls, has been working at the company for the past 17 years and started as an intern in 1998. He supervises 850 employees in 10 locations.
"There is nothing more fulfilling than watching students walk across the stage and earn a degree that will help them reach their career goals," Herzing said. "Our family founded the school 50 years ago this month and we are just as passionate today about providing students with a caring learning environment that fosters long-term career success."
The evening gala will begin at 6 p.m. at the Overture Center for the Arts, 201 State St., Madison. More than 130 guests are expected to attend, including notable alumni and community leaders such as state Rep. Melissa Sargent. The keynote speaker will be U.S. Rep. Mark Pocan, who serves the Second Congressional District.
The event will start with a cocktail hour that will feature success stories of students and recent graduates, such as:
Entrepreneurs who started a gaming company, including a product available in the Google Play store.
A first-year design student who is creating a first-person shooter game.
A business student who is working at the Urban League of Greater Madison through the Herzing University Federal Work Study Program.
Nursing students who will offer non-invasive testing to guests.
Congressman Pocan will speak at about 8 p.m.
The Madison Campus was originally founded in 1948 as the Wisconsin School of Electronics and was one of the first electronics schools in the country. It became part of Herzing University in 1970. Over the decades, Herzing University estimates that it has graduated more than 10,000 students in the fields of electronics, drafting, computer programming and networking, business, nursing, allied health, public safety, and graphic and game design.
About Herzing University
Herzing University encompasses 11 campuses in eight states, a continuing education division, an online division, and has a current enrollment of approximately 6,000 students. Founded in Milwaukee in 1965, today the University offers career-focused, convenient and caring education for master's, bachelor's, and associate degrees, diplomas and continuing education in the fields of technology, business, healthcare, design and public safety.  In 2013, 2014 and 2015, U.S. News & World Report ranked Herzing University as one of the "Best Online Bachelor's Degree Programs" nationally. Herzing University has also has been recognized as a member of the 2015 GI Jobs magazine list of "Military Friendly Schools". Herzing University is accredited by the Higher Learning Commission; www.ncahlc.org or (800) 621-7440. More information about Herzing University is available at: www.herzing.edu