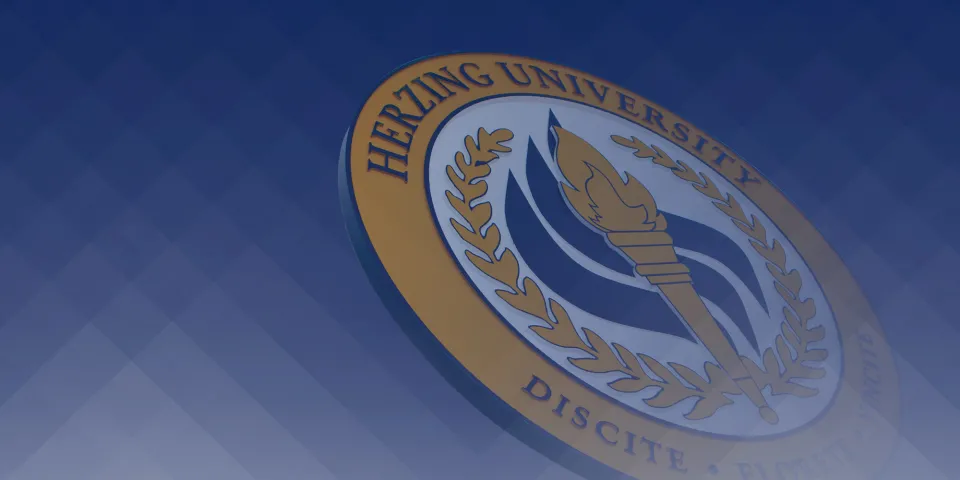 MILWAUKEE (Oct. 21, 2015) – Herzing University introduces its "DEGREE UP" initiative, partnering with technical and community colleges to make it easier for thousands of associate degree seekers to earn a  bachelor's degree.
DEGREE UP gives students who attain an associate degree the option of achieving a bachelor's degree from Herzing University while remaining on their current college campus.
The first partnerships announced for DEGREE UP include Mid-State Technical College (Wisconsin Rapids, WI), Gateway Technical College (Kenosha, WI), Madison College (Madison, WI), Terra State Community College (Fremont, OH) and Northwest State Community College (Archbold, OH).
"DEGREE UP epitomizes Herzing University's ongoing commitment to student-centered education," said Herzing University President Renee Herzing. "Every time we partner with a community or technical college, we're giving thousands more students a flexible and accessible path toward expanding their education and career opportunities by earning a bachelor's degree. We're extremely proud to be able to offer the opportunity for advanced degrees at a very local level."
After completing an associate degree at a partnering institution, students apply to DEGREE UP, which can be done on Herzing's website. Once accepted, they have the option to pursue credit from both institutions simultaneously.
Herzing University classes can be taken on campus or remotely online, so students can earn a bachelor's degree without ever having to relocate to a new campus.  Courses taken through a community or technical college remain at the local college's tuition rate. The end result is a bachelor's degree from Herzing University in as little as four years.
Herzing will work with DEGREE UP applicants to identify the best fit out of the 50-plus college degrees that Herzing University offers. DEGREE UP credits taken through Herzing may even be applied toward a master's degree.
For additional information about DEGREE UP, visit https://www.herzing.edu/degreeup or call 1 (844) 325-6439.
Herzing University, a private nonprofit academic institution, encompasses 11 campuses in eight states, a continuing education division, an online division, and has a current enrollment of approximately 6,000 students. Founded in Milwaukee in 1965, today the University offers career-focused, convenient and caring education for master's, bachelor's, and associate degrees, diplomas and continuing education in the fields of nursing, technology, business, healthcare, design and public safety.  In 2013, 2014 and 2015, U.S. News & World Report ranked Herzing University as one of the "Best Online Bachelor's Degree Programs" nationally. Herzing University has also been recognized as a member of the 2015 GI Jobs Magazine's list of "Military Friendly Schools." Herzing University is accredited by the Higher Learning Commission; www.ncahlc.org or (800) 621-7440. More information about Herzing University is available at: www.herzing.edu