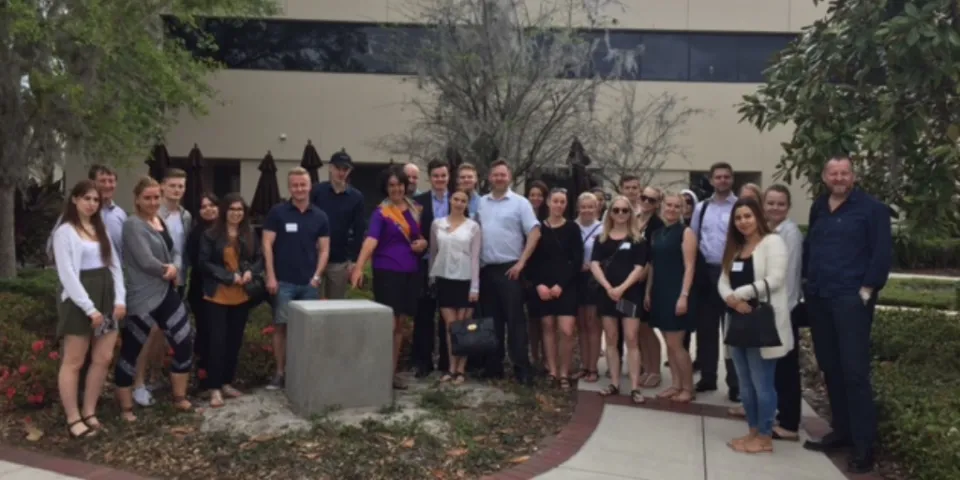 Students and professors from Denmark's largest business academy will visit Orlando for a 13-day American Business Learning Tour in partnership with Herzing University.
From March 24-April 5, the visitors from Copenhagen Business Academy will be immersed in central Florida culture, including talking with a variety of local business owners to get an inside look at their marketing strategies and tactics. They'll also participate in educational exchanges with Herzing MBA students and in Herzing's First Annual Business Division Symposium on April 1.
"This visit will enrich our MBA students as much as it will inform our visitors – some of whom have never been to this country – about how we work," said Herzing-Orlando Campus President Heatherann Antonacci. "We are incredibly thankful to our Orlando community partners for their assistance in making this visit a reality."
The 23 Danish students and teachers will tour the Orlando area, including the City Commission of Casselberry, Push Agency, Wild Florida, Orlando Brewing Company, Quantum Leap Winery, the Orlando Weekly, the Casselberry Police Department and Cornerstone Hospice's Marketing Department.
"One of the key learning objectives of our MBA program is for students to cultivate a global business mindset," said Herzing University Director of International Development Andrea Houser. "Interacting with students from other backgrounds gives our MBA students insights into the global trends that are affecting businesses in our community and around the world."
Aside from participating in Herzing-Orlando's First Annual Business Symposium on April 1, Herzing MBA and Danish students will also attend an MBA Marketing and New Product Development course. Current MBA students and local professionals, along with Graduate and Undergraduate Business Chair Dr. Gordana Pesakovic, will lead several lectures and discussions about the roles that marketing, digital media and entrepreneurship play in their respective businesses.
Herzing University's IACBE-accredited MBA program is designed to provide students with the transformative leadership, management and problem-solving skills required to fill advanced roles in businesses and organizations. Herzing's MBA program includes concentrations in accounting, business management, human resources and project management, among others.