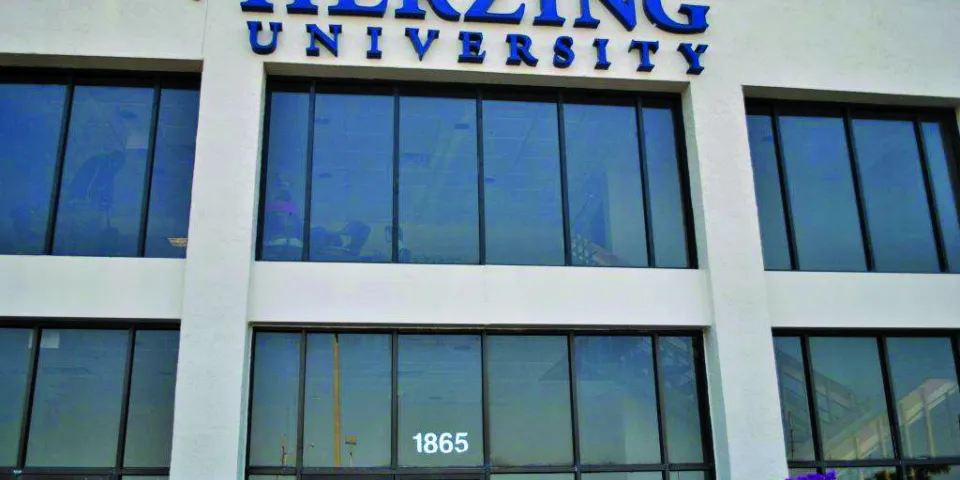 Herzing University was honored for its commitment to business and social responsibility with the Corporate Recognition Award during the Eagle Awards, the signature event of the African American Chamber of Commerce of Central Florida, on January 14, 2017.
"In addition to providing our students an excellent educational experience, we strive to add value to Central Florida through the organizations and projects we support," said Heatherann Antonacci, Campus President. "Our goal is to provide our community resources and support that changes lives."
In 2016, Herzing University extended more than 25 MBA scholarships to members of the African American Chamber of Commerce of Central Florida who are entrepreneurs. To date, 14 scholarships valued at more than $389,000 have been awarded. Additionally, Herzing hires diverse faculty and staff; provides mentoring and coaching for minority students at no cost; facilitates employee development through a partnership with Vantage Point Coaching; partners with Wyche & Associates, a local Black-owned public relations firm; and supports the African American Chamber as a Founding Trustee.
One recipient of the Chamber MBA scholarship, Jeffrey Sloan, said he is pleased by the exposure he has received to a wide range of studies and real-life situations.
"Everyone has a point of view to contribute, and I'm gaining knowledge that helps me in my daily work," said Sloan, whose goal is to use his MBA to become an entrepreneur and consultant in the global trade compliance industry.
Alumna Shevaughn Perkins appreciated the hands-on nature of Herzing's nursing program and the many patient scenarios she was presented. Community nursing visits to the Central Florida Coalition for the Homeless were particularly impactful. Herzing faculty and staff volunteer hundreds of hours per month to serve the healthcare needs of the Coalition's residents.
"It was a very humbling experience for me. I was exposed to different patients with different health concerns," she said. "The patients thanked us for helping them and appreciated our work."
Today, Perkins is a cardiac care nurse at Florida Hospital Orlando, one of Herzing University's community partners. The African American Chamber of Commerce of Central Florida's Eagle Awards salute corporations that drive the growth and development of Central Florida's diverse business landscape. The Corporate Recognition Award honors an organization that demonstrates the highest commitment to business and social responsibility. The ideal organization is instrumental in growing Black small businesses by providing sound professional advice, performing duties beyond normal practices, and positively influencing businesses on a mentorship or contractual basis.