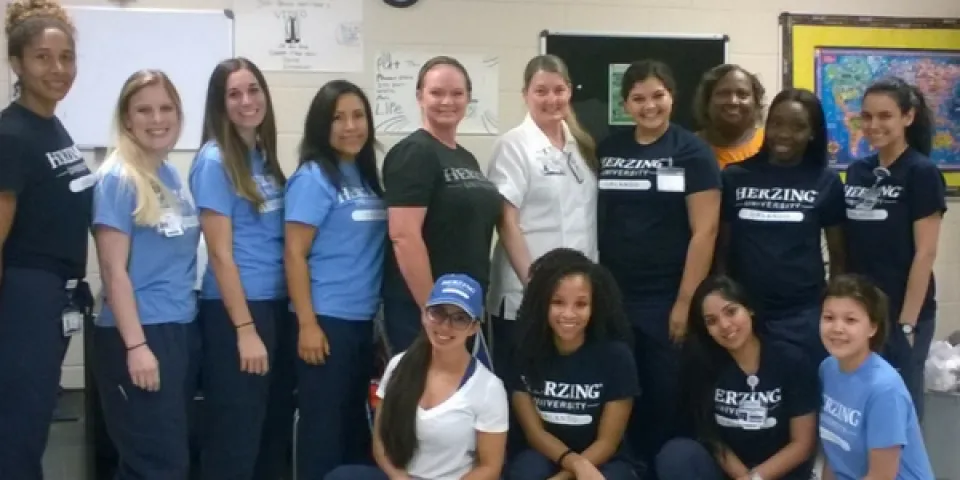 Students from Herzing-Orlando's community nursing class led a "Self-Care Health Fair" for the residents of the Legacy Academy at the Florida United Methodist Children's Home (FUMCH) in Deltona, Fla., on May 3, 2017. FUMCH provides residential, therapeutic group, foster and emergency shelter care for orphans and other children who have nowhere else to live.
Herzing nursing students educated the residents, whose ages ranged from 13-17 years, about skin care, nutrition, internet safety and the benefits of mental and physical health. The educational stations included group discussion, a "trust walk" with a partner and a hula hoop contest.
The event helped students practice and understand a nurse's role in promoting health in the community. Way to go, students!