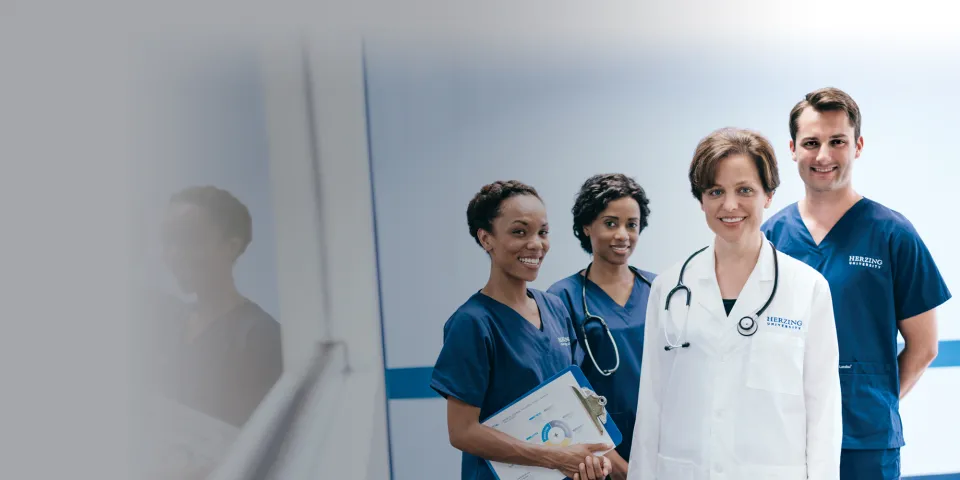 Herzing University has been granted the maximum 10 years of continuing accreditation for its online nursing programs by the Commission on Collegiate Nursing Education (CCNE). The accredited programs include RN to BSN, Master of Science in Nursing (both the Family Nurse Practitioner and Nurse Educator programs), and the Post Master's FNP Certificate (PMCFNP) for family nursing.
"The 10-year accreditation acknowledges that our online programs meet specific national standards, and students can feel confident that they will adequately prepare them for nursing practice at each degree level," said Pat Edwards, associate VP for nursing accreditation and regulatory affairs at Herzing. "Accreditation is also important for individuals who may want to further their education, as most post-grad programs require a degree from an accredited program."
Accreditation by CCNE shows that Herzing's online nursing programs are sufficient across a number of criteria including institutional resources, quality curriculum and teaching practices, and program outcomes related to completion rates, pass rates and employment. Herzing also has a systematic evaluation plan that includes ongoing assessments of the programs to show that the university continues to meet CCNE accreditation standards.
Students enrolled in Herzing's online nursing programs enjoy the flexibility of completing coursework on their own schedule and access to supportive faculty who have strong professional credentials.
Officially recognized by the U.S. Secretary of Education as a national accreditation agency, CCNE is an autonomous accrediting agency, contributing to the improvement of the public's health. CCNE ensures the quality and integrity of baccalaureate, graduate, and residency programs in nursing and serves the public interest by assessing and identifying programs that engage in effective educational practices. As a voluntary, self-regulatory process, CCNE accreditation supports and encourages continuing self-assessment by nursing programs and supports continuing growth and improvement of collegiate professional education and nurse residency programs. The CCNE accredits more than 1,000 nursing education degree programs throughout the United States.