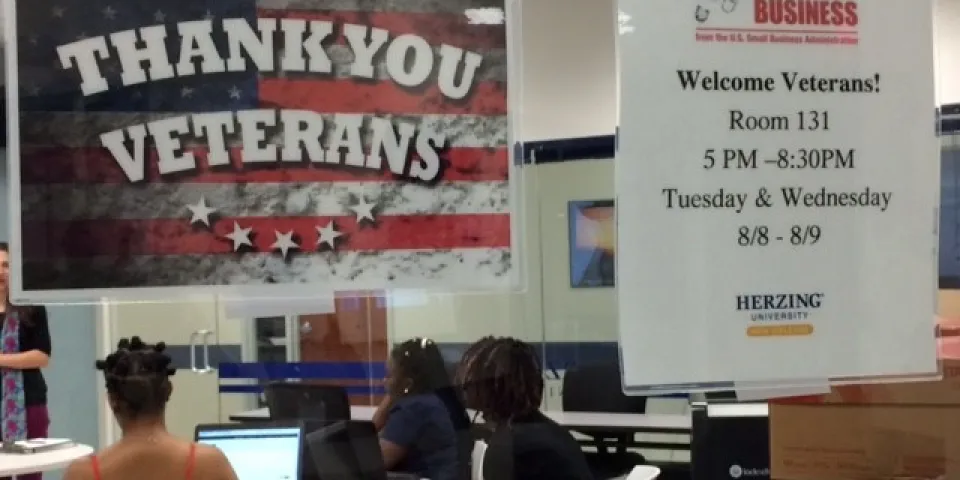 Herzing University's New Orleans campus recently held its first ever Boots to Business Reboot, a two-step entrepreneurship training program designed to provide valuable assistance to transitioning service members who are exploring business ownership or self-employment.
Offered by the U.S. Small Business Administration (SBA) as a training track within the Department of Defense's Transition Assistance Program (TAP), the seminar provides attendees with the foundational knowledge necessary to develop, evaluate and implement a successful business plan. Participants included Herzing students and others from the community.
Throughout the two-day seminar in early August, attendees learned about many different facets of small business ownership, including the basics of starting up a small business, types of funding available through the SBA and government programs, different business structures and more. The seminar also focused on why veterans make good business owners, showcasing examples of veterans who have successfully opened small businesses.
Participants also had the opportunity to network with members from key organizations including the SBA, Service Corps of Retired Executives (SCORE) and others.