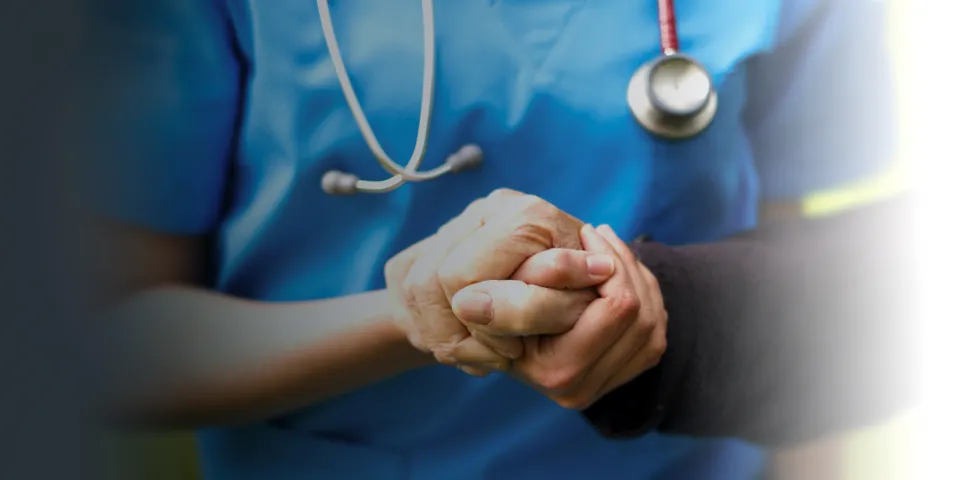 At Herzing-Brookfield, BSN students gain hands-on clinical nursing experience while also giving back to the community.
BSN students at the Brookfield campus have the opportunity to complete their clinical rotation at St. Joseph's medical clinic in Waukesha, WI, which offers free medical services and pharmaceutical relief to low income and uninsured individuals.
Jonathan Cabrera started working in the clinic early this year alongside another Herzing classmate. He works directly with patients under the supervision of St Joseph's nursing staff, sorting and counting medications, performing initial patient assessments and taking patients' vital signs. Cabrera is also bilingual, so he often helps translate conversations between Spanish-speaking patients and English-speaking staff.
"I love seeing first-hand how much the clinic helps people," Cabrera said. "I enjoy being a part of the staff and providing medical assistance for people that would otherwise be unserved due to their financial circumstances."
The oldest free clinic in Wisconsin, St Joseph's also works with community partners James Place and Waukesha Memorial Hospital to ensure that all specialized and immediate patient needs are met. In addition, specialists in gynecology, physical therapy and podiatry are available on-site at the clinic once a month.
Through their work at St. Joseph's, Cabrera and others are able to fulfill their community clinical nursing requirement and gain valuable experience in patient care.