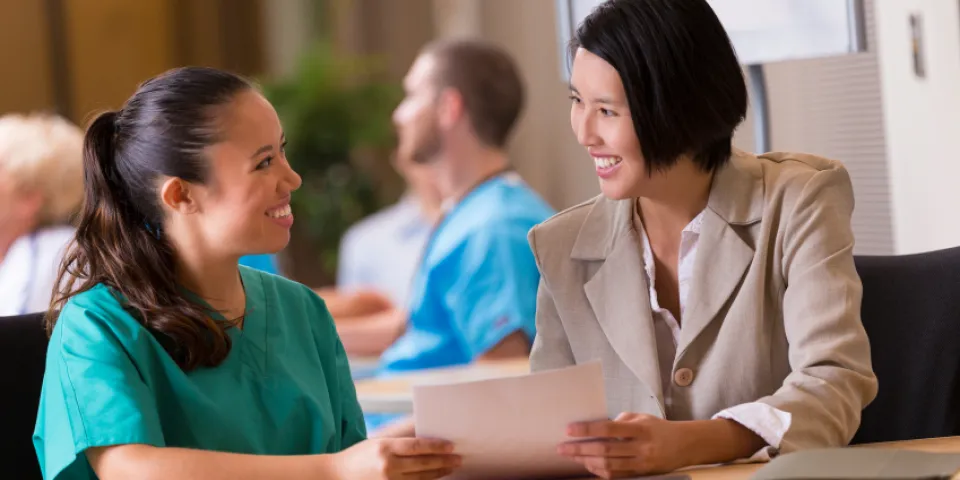 Herzing University participated in the fifth annual Majors Meets Careers Symposium offered by the Boys & Girls Clubs of Greater Milwaukee. At the event, the Club matched high school seniors with career professionals in their desired areas of education and future employment.
Joan Neave, nursing clinical coordinator and associate professor of nursing at Herzing-Brookfield, participated in the mentoring workshop, offering advice and guidance to students interested in nursing careers.
Chatting with students over breakfast, Neave discussed the practice of nursing, including different nursing specialties and how nurses can help make a difference in people's lives.
"I participated last year, and I was very excited for the opportunity to once again be a mentor for these students," Neave said. "The students that I met were truly inspirational, as they have already begun volunteering in their communities and networking with health professionals. The future of nursing starts with them."
According to the Boys & Girls Club event summary, more than 70 mentors and volunteers from a wide range of fields attended the symposium to help nearly 125 teens prepare for their future and learn about careers in health care, education, law, marketing and more.