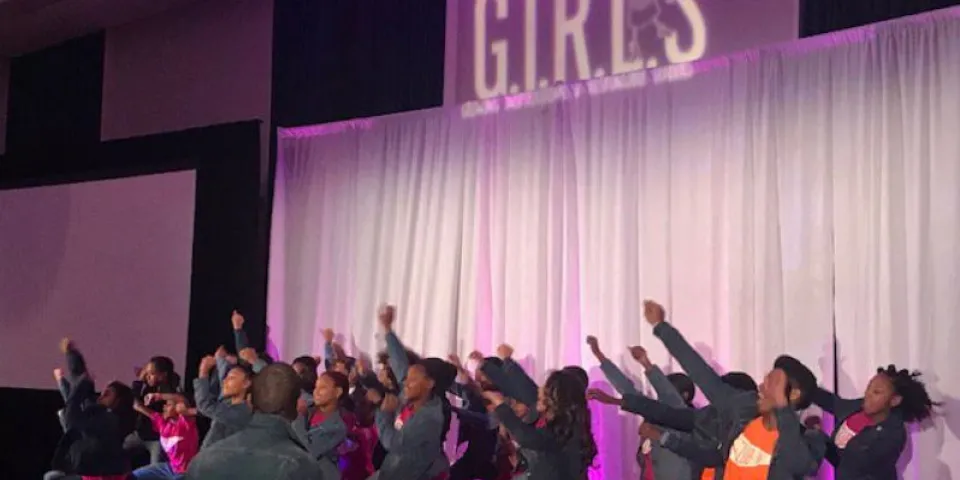 Hundreds of business leaders gathered at the Boys & Girls Club of Greater Milwaukee Celebrating G.I.R.L.S. Presented by Herzing University on Nov. 9 at the Italian Community Center in Milwaukee to encourage Club members' growth into inspirational and responsible leaders.
Club members were the stars of the show, whether they were performing an award-winning hip hop dance routine or talking to attendees about their involvement with scholarship programs, robotics projects and sports leagues. Also, in a Herzing-sponsored art auction, dozens of drawings from Club members were on display and received bids throughout the night.
Herzing University President Renee Herzing opened the program, which also included brief talks by city corporate leaders. More than 400 people attended, meeting with Club members, networking and bidding on a chance to sponsor experiential learning opportunities for Club girls year-round.