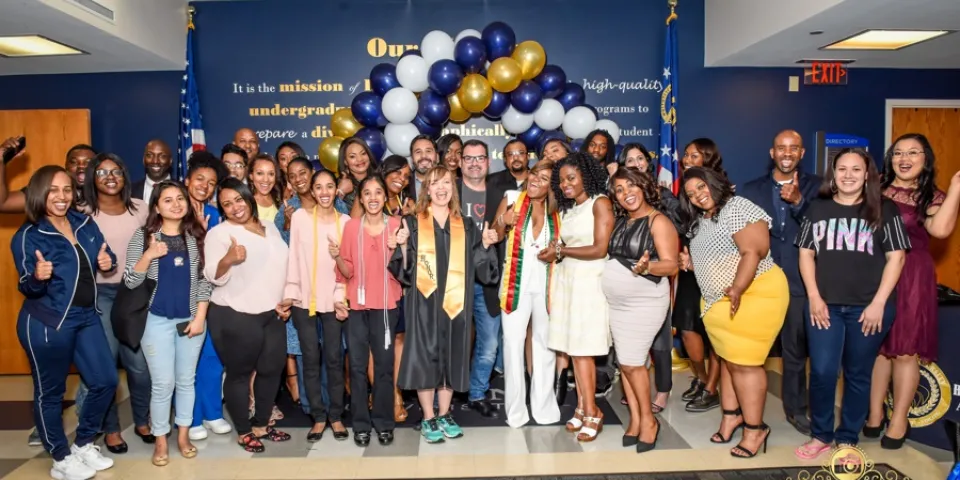 Herzing-Atlanta celebrated May 2018 graduates at Grad Fest on April 27, 2018. Campus President Chris Chavez and Academic Dean Michael Velarde-Bell congratulated the graduates, and faculty and staff members in attendance also offered their words of encouragement.
Graduates enjoyed a catered lunch and participated in a game of Herzing Trivia to earn "swag" items, such as alumni license plate covers. They also had the opportunity to get their graduation photos taken by a professional photographer at the event. These photos are especially valuable for graduates who not only wish to remember a significant life milestone, but also plan to announce their graduation on LinkedIn and begin their job searches following commencement.
Congratulations, graduates!