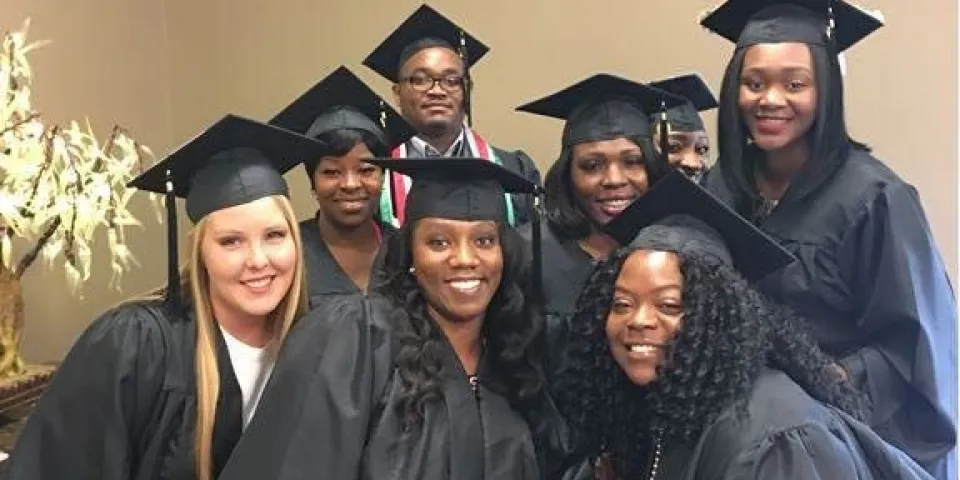 More than 100 nursing, business, healthcare, technology and public safety graduates received their diplomas from Herzing University-Birmingham at the commencement ceremony on May 18, 2018 at the Pelham Civic Center in Pelham, Alabama.
Herzing University President Renee Herzing opened the ceremony, offering her own personal "recipe for success" and words of encouragement to the graduates as they embark on their career journeys.
Herzing-Birmingham also recently celebrated 53 nursing graduates with a pinning ceremony on May 11, 2018 at the Raleigh Avenue Baptist Church.
Congratulations to all Herzing-Birmingham graduates! You are possible!