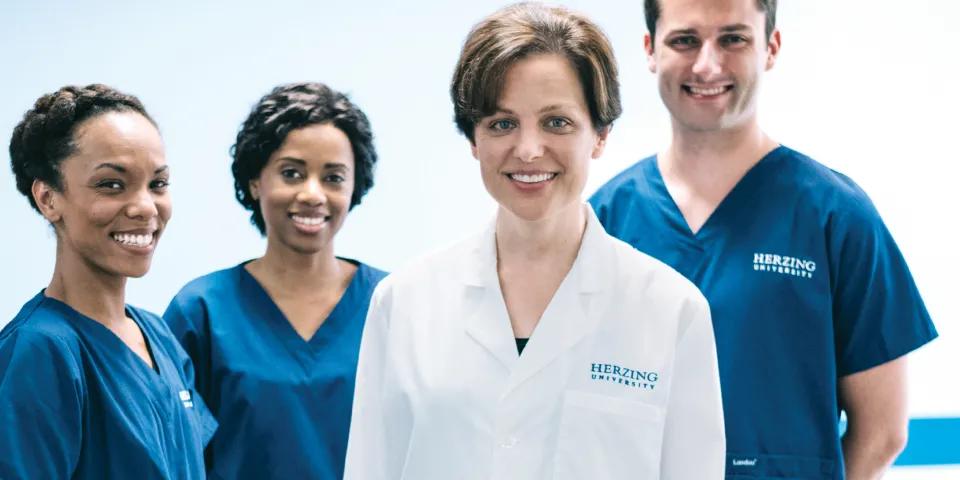 Herzing University recently announced the launch of a new practical nursing diploma program at its Akron campus, which will train students to become licensed practical nurses (LPNs).
Students will receive classroom instruction from experienced and supportive nursing leaders and will participate in hands-on learning in Herzing's nursing skills lab and simulation lab, as well as through required clinical experiences.
"The healthcare sector continues to be the top employer in Northeast Ohio, and our new LPN program makes it easier to get started in this growing field," said Herzing-Akron Campus President Bill Cassidy. "These new LPNs will help our healthcare partners address staffing needs at skilled nursing facilities, physician's offices and hospitals."
According to the Bureau of Labor Statistics, Ohio is one of five states with the highest level of employment for licensed practical and licensed vocational nurses. Nationally, the organization predicts employment for LPNs to increase by as much as 12 percent through 2026.
Herzing's practical nursing curriculum is designed so that students who wish to advance their nursing education could enroll directly into the university's Bachelor of Science in Nursing (BSN) program. Students can choose between several flexible learning options and transfer up to 24 credits from the practical nursing diploma to other Herzing nursing programs.
Registration for the program is currently open, and classes begin September 5.