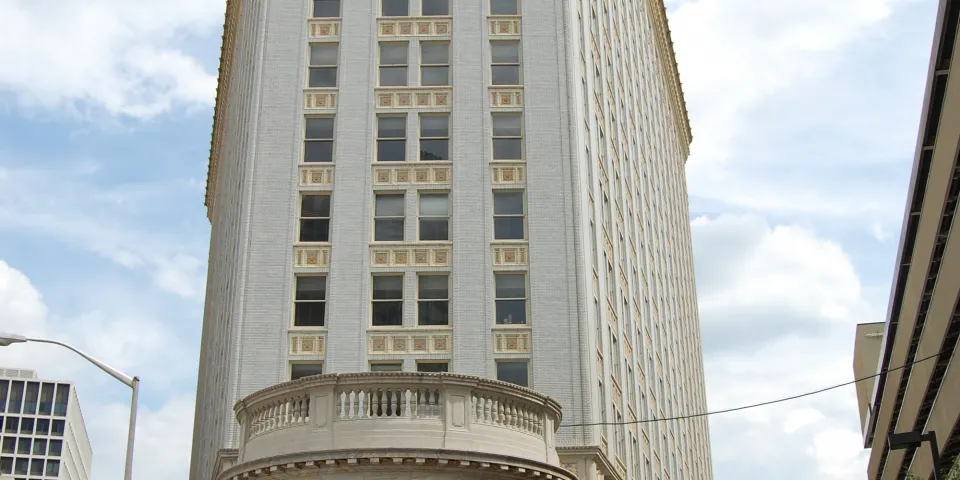 As Herzing University-Atlanta prepared for its campus move to the Hurt Building in downtown Atlanta, university staff helped students plan for the transition.
One of the great advantages of the new campus location is the accessibility of public transportation, such as the Metropolitan Atlanta Rapid Transit Authority (MARTA). Student services staff tested the new commute from various locations in the metro-Atlanta area to provide students with everything they'll need to know about getting to and from the new campus before the building opened to Herzing students this week.
Senior Student Services Specialist James Kivikoski took the Cobb County Commuter Bus (CCT) from Woodstock, Georgia early one morning to the Hurt Building.
"There are many benefits of public transit and riding MARTA," Kivikoski said. "For example, individuals have more mobility and more freedom to go wherever they need and can save money on gas. Students can also use their commute time to relax, read, study, work, listen to music, or sleep."
To ensure an easy commute, students should familiarize themselves with the bus and rail schedules, recommends Kivikoski. Even better, students can download the MARTA on the Go app, which includes schedules for trains and buses as well as real-time train arrivals.
Senior Student Services Specialist Erin Brock realized just how helpful the MARTA app could have been for her commute from the North Springs station to the Peachtree Center Station and the Hurt Building.
"I totally underestimated the time at which I needed to leave my apartment," Brock said. "Always allow yourself a little extra time in case of the unexpected, such as traffic or train delays. Also, be sure to use the MARTA app to plan your schedule ahead of time."
For extra help, students can use Google Transit, which provides trip information from a start and end location based on a specified departure time.
Academic Dean Dr. Michael Velarde-Bell tested the commute from the East Lake MARTA Station to the Five Points MARTA station and then to the Hurt Building. Dr. Bell prepared for his trip by visiting the MARTA website to review the train schedules and figure out his travel plan.
"My entire trip took less than 25 minutes," he said. "I am so excited to move to our new campus on the 4th floor of the Hurt Building! It's a great location and a beautiful building with lots of restaurants within a mile radius. I'll be taking the MARTA to the new campus every day and I'm excited to continue on this new adventure."