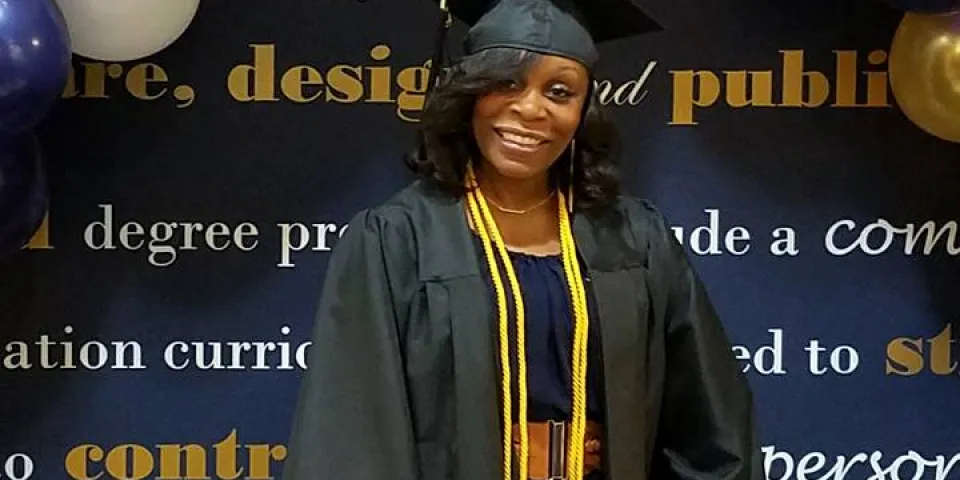 Sharese Windley started college in 1998, but it wasn't until this year that she finally earned her nursing degree. After battling a chronic illness throughout adulthood and taking time off from school to raise her family, Windley made the decision to enroll in the BSN program at Herzing University-Atlanta in 2015.
"I knew that if I didn't finish school now I never would. At that point, I had been a stay-at-home mom for 10 years, and I felt like the opportunity was slipping away," Windley remembers.
Herzing proved to be a good fit. Many of Windley's pre-requisite credits transferred over, and flexible class schedules, including evening courses, allowed her to balance schoolwork and raising her family.
Windley graduated Magna Cum Laude with a Bachelor of Science in Nursing from Herzing University Atlanta in April 2018. She's since been accepted to the RN residency program at Emory University Midtown Hospital in Atlanta – her dream job.
Recently, Windley was featured in the Atlanta Journal Constitution. Read her full story here.
"Everything I went through made me realize that anything is possible," she says. You just have to find your own way because the same process or path doesn't work for everyone."