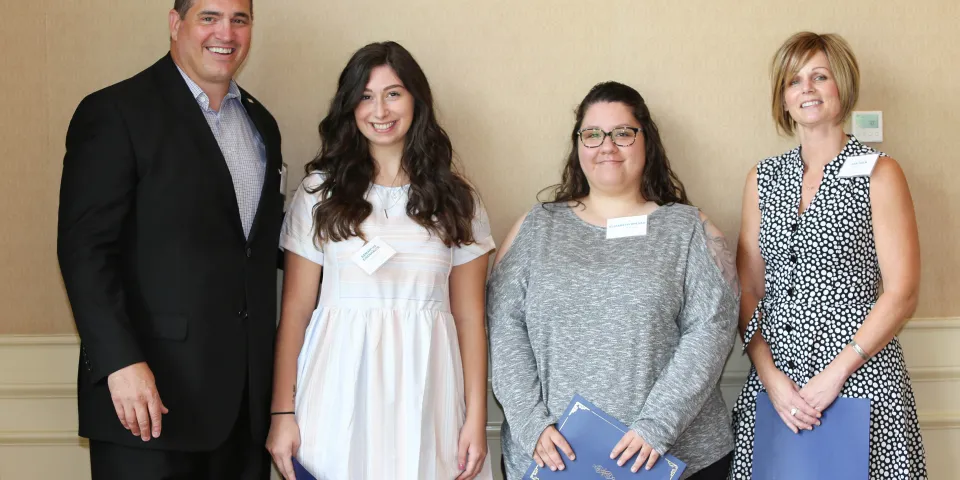 In partnership with the Kenosha Area Chamber of Commerce, Herzing University recently awarded three scholarships to Kenosha-area residents. The scholarship recipients, which were chosen by the Chamber's scholarship committee, can enroll in any of Herzing University's programs offered at the Kenosha campus or online, including degrees at the associate, bachelor's or master's level.
Two students, Samantha Eisenhauer and Kari Holm, were awarded full-ride scholarships. Both work at Froedert & the Medical College of Wisconsin in Kenosha, and will pursue their BSN degrees at Herzing. Elizabeth Spevak was awarded the third scholarship, which is for 50 percent tuition reduction. She is employed by Aurora Health Care and is also pursuing her BSN, planning to specialize in mental health and addiction medicine.
"We are very pleased to be able to offer these scholarships and reward hard-working members of our community with the opportunity to continue or advance their education," said Herzing University Kenosha Campus President Jeff Hill.
Welcome to the Herzing Circle, Samantha, Elizabeth and Kari!