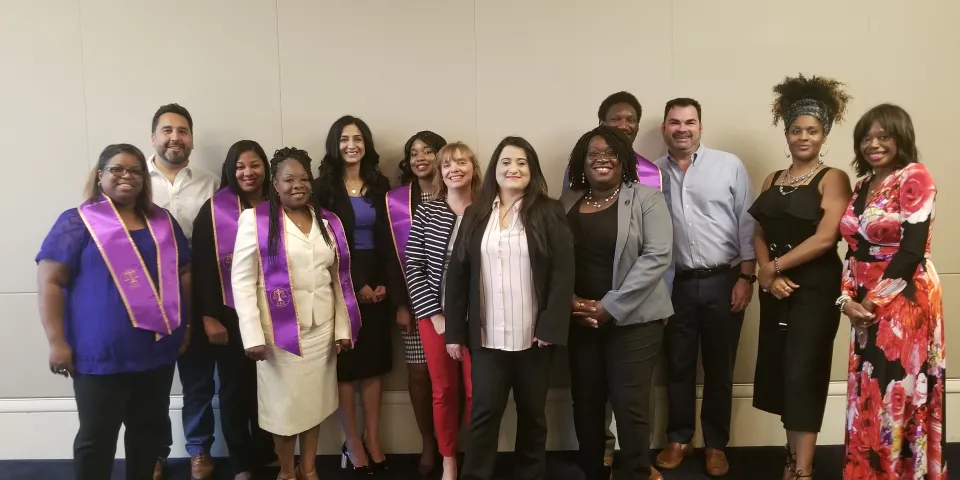 Nine legal studies students from Herzing University's Atlanta campus were inducted into Lambda Epsilon Chi, a national honor society for paralegal students, on Sept. 14, 2018.
The induction ceremony was held at the Commerce Club in Atlanta. Herzing University Atlanta Campus President Chris Chavez attended the ceremony, along with Department Chair of Legal Studies Jennifer Cantor and Academic Dean Michael Velarde-Bell.
"We are so very proud of these students' academic achievements and we look forward to seeing what they do in their future academic and professional careers," said Chavez.