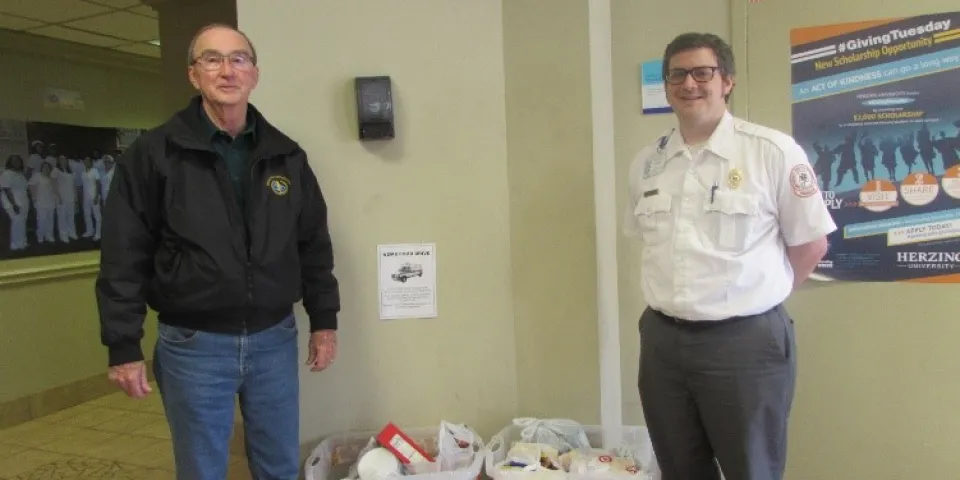 Herzing University-Birmingham students recently participated in the Drive Away Hunger food drive sponsored by NorthStar EMS and Medical Facilities. Donations were collected on behalf of the Jimmie Hale Mission, a non-profit organization that provides 175 meals each day in its shelters and more than 400 additional meals daily to seniors and shut-ins. During Thanksgiving, the organization served meals for nearly 2,000 people.
Herzing University-Birmingham Campus President Tommy Dennis is pictured with Lucas Redman of NorthStar EMS with two full bins of food donations from Herzing students and staff.
Way to go, Herzing-Birmingham!