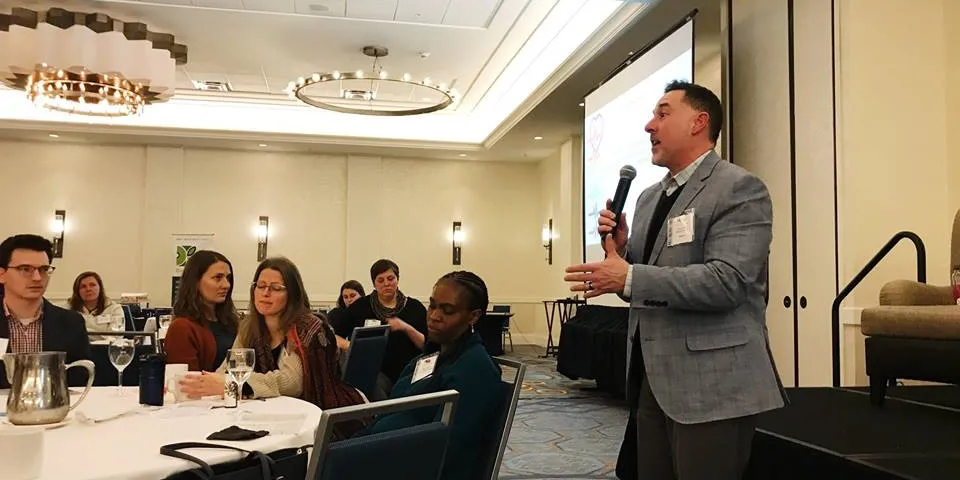 Herzing University-Brookfield was proud to sponsor and participate in the Cream City Foundation's LGBTQ+ Health Conference last month. The goal of the event was to promote discussion about diversity in healthcare and to improve access, quality and equity in the design and delivery of healthcare for LGBTQ+ populations in the Milwaukee region.
Herzing University-Brookfield Campus President Jarvis Racine moderated a panel discussion titled, "Educating the Next Generation of Healthcare Professionals," along with representatives from the Wisconsin Department of Health Services, Heritage Senior Living and Wisconsin Health Leaders Fellowship.
Panelists discussed the challenges and inequities LGBTQ+ individuals face within the current healthcare environment, and what healthcare organizations and educational institutions can do to increase cultural competency in the healthcare workforce.
"Education is critical to increasing cultural competencies of healthcare workers," said Racine. "There are several studies that show that when people are provided learning opportunities – whether that is in clinical rotations, lectures, research studies or coursework – their understanding of the LGBTQ+ community significantly increases."
Herzing University is committed to helping build a diverse and inclusive healthcare industry. Last year, the University partnered with the Wisconsin LGBT Chamber of Commerce to offer a scholarship for members of the Greater Milwaukee LGBT community to pursue careers in healthcare.
Diversity and inclusion are also central to Herzing's P.R.I.C.E of Success model, which encourages professionalism, respect, integrity, caring and engagement from all students, faculty and staff.