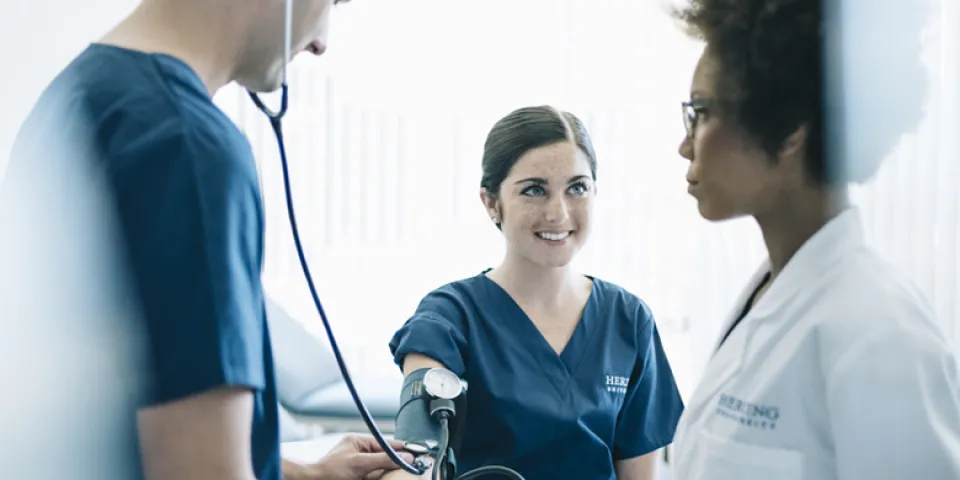 Herzing University is proud to introduce a Bachelor of Science in Nursing (BSN) program at the New Orleans campus that will give students a chance to graduate and get into the workforce quicker than some traditional programs.
Enrollment is open for the program, which will help address the ongoing regional demand for registered nurses and the push by healthcare providers to ensure their nurses have bachelor's degrees.
"We're thrilled to launch this degree in New Orleans because there is a well-documented need for registered nurses with bachelor's degrees across the area as well as long waiting lists for many nursing programs," said Herzing-New Orleans Campus President Jamie Hardage. "Our program will offer direct admission and year-round study, allowing students to graduate in as little as three years."
According to the Department of Labor, employment for registered nurses in Louisiana will increase by an estimated 14 percent through 2026. Nationally, the Bureau of Labor Statistics projects that employment for registered nurses will grow by 15 percent through 2026.
"Herzing is known nationally for nursing programs that prepare students to be successful from day 1 on the job," Hardage added. "We are partnering with local healthcare employers to provide the clinical experiences students need to launch and enrich their careers."
Herzing's nursing programs integrate theoretical instruction with clinical experience to provide a broad, holistic and reality-based understanding of the roles and responsibilities of a professional nurse.
In addition to the BSN degree, the university also offers an online RN to BSN completion program, Master of Science in Nursing degree and post-graduate certificate programs. Herzing University delivers career-focused programs, flexible schedules and a supportive learning environment to students across the country.
The New Orleans campus is at 2500 Williams Blvd in Kenner, Louisiana. For more information, visit the campus during business hours or call 504-613-4295.