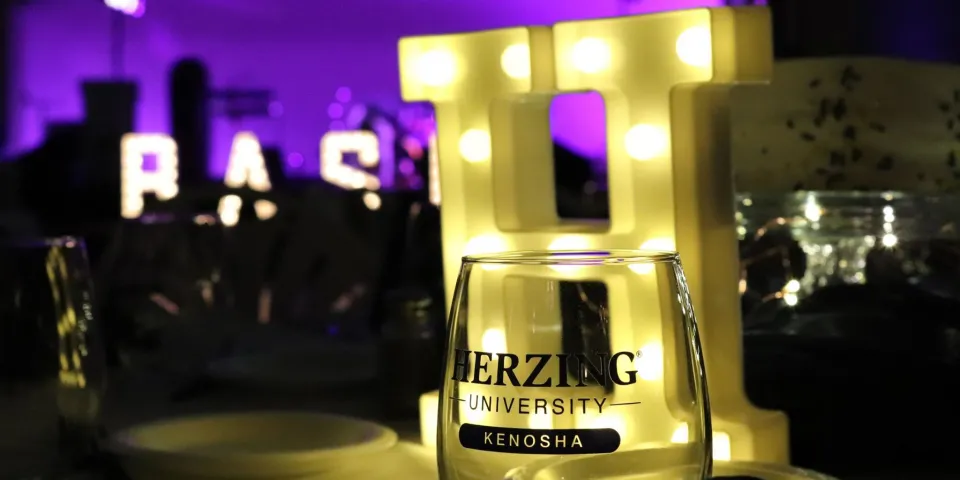 Herzing University-Kenosha recently held its inaugural BASH gala to celebrate the success of students and distinguished faculty. Attendees enjoyed an awards presentation followed by dinner and raffles and live entertainment by local entertainer The Eddie Butts Band.
Several graduates were selected by faculty for the Student of the Semester awards:
Nicole Braun, Master of Business Administration in Accounting
Yamel Cabrera Granados, Bachelor of Science in Nursing
Joshua Fleming, Bachelor of Science in Criminal Justice
Business management student Aaron Gunn and nursing students Ayesha Ransom and Rachel Cadena were praised for their commitment to display the Herzing values of professionalism, respect, integrity, caring and engagement. All three students are recipients of the P.R.I.C.E of Success scholarship.
President's and Dean's List students were also recognized for their outstanding academic achievement.
Additionally, several Herzing University faculty were honored for their commitment to student success:
Nursing faculty member Dr. Anne Nudi received the Excellence in Teaching award
Nursing faculty member Jessica Kaupstein received the Innovation in Teaching award
Nursing faculty member Dave Zapencki was recognized as Educator of the Year
Biology professor Dr. Shane Wesener received the Faculty Service award
Congratulations to all!