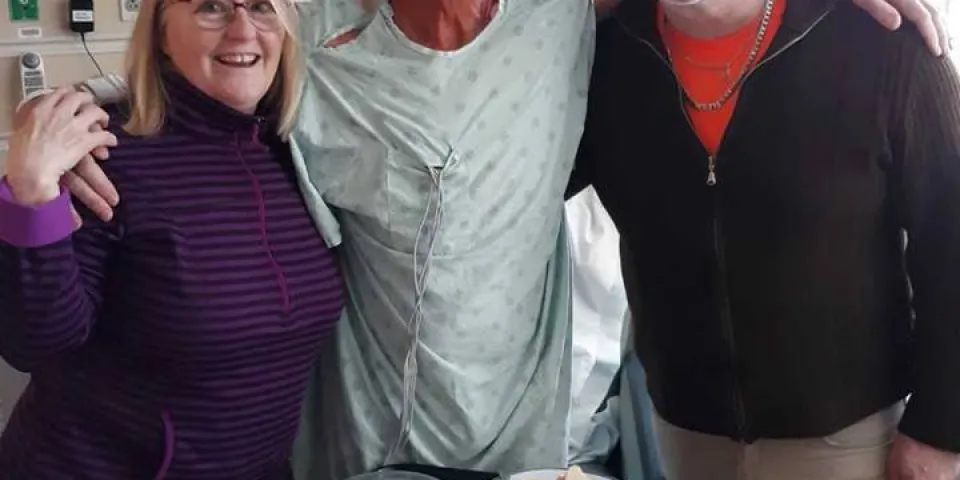 A relaxing Saturday morning at the gym quickly took a turn for Brian Smallcombe. While watching a pickle ball match earlier this year, Smallcombe overheard shouts from a neighboring court. He ran over to find a man on the ground, unconscious and not breathing. It appeared he had suffered a heart attack.
A nursing student at Herzing University-Kenosha, Smallcombe was trained to react quickly in situations just like this. He jumped into action and began to perform CPR. Paramedics arrived 20 minutes later, and after only a few moments the man was breathing again. By the time paramedics loaded him into the ambulance, he was smiling and giving his friends and family a thumbs up.
Today, he's doing fine and is ever grateful to Smallcombe for saving his life.
"I have gained a lot of confidence from being in my BSN program, being in clinical and listening to my instructors give their testimonials of situations they've been in," Smallcombe said. "It all came together for me in that moment."
On May 3, 2019, Smallcombe received a proclamation from Milwaukee Mayor Tom Barrett for his life-saving actions.
"Brian Smallcombe is a model citizen of Milwaukee and has earned the enduring praise, respect and gratitude of the community for his bravery, determination and compassion," the proclamation reads. "
I think it's important for others to know that CPR works. It saves lives," Smallcombe said. "I am truly grateful for the confidence that Herzing University gave me to react with a clear mind and the skill level necessary to perform the CPR and AED techniques that saved a life."