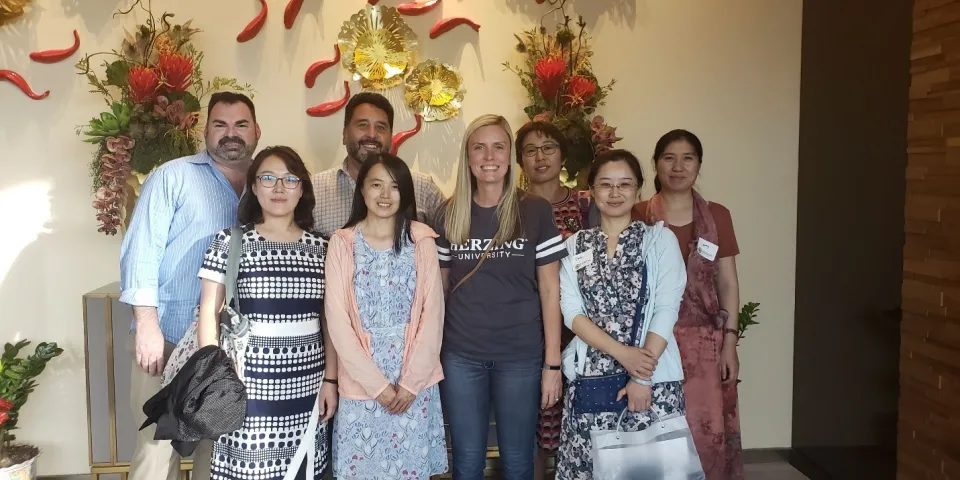 Herzing University-Atlanta was excited to welcome five visiting professors from the East University of Heilongjiang in Harbin, China to campus this summer.
Over the course of their four-week visit, the Chinese professors sat in on Herzing business classes to observe the U.S. teaching environment, taught entry-level Chinese classes for interested staff, faculty and students, and toured the Atlanta metro area.
"We are thrilled to welcome our partners from the East University of Heilongjiang to our campus," said Herzing-Atlanta campus president Chris Chavez. "This is a great opportunity for us to continue learning from each other, and we look forward to more visits in the future."
The East University of Heilongjiang is one of Herzing-Atlanta's university partners for the international program.