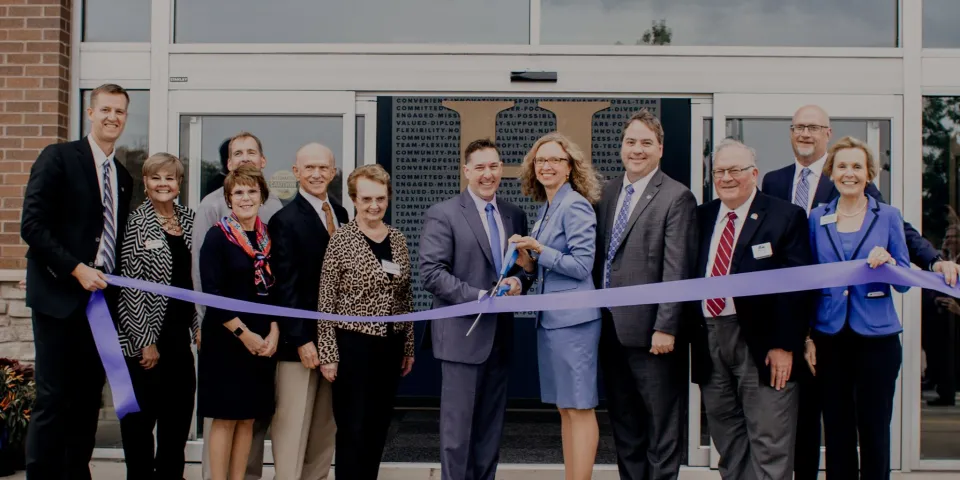 Local business and government leaders celebrated the opening of the new Herzing University-Brookfield campus at a ribbon-cutting and open house event on Oct. 10.
The building at Brookfield Square was completely renovated over the summer and students were welcomed to the new campus in September. The 23,000-square-foot building at 15895 West Bluemound Road features upgraded classrooms, expanded nursing simulation labs and a larger physical therapy assisting clinic.
Several officials were on site to help welcome Herzing to its new home, including Brookfield Mayor Steven Ponto, who said he was impressed by the "amazing transformation" of the building and that there would be a lot of synergy with the mall.
Waukesha County Executive Paul Farrow and State Representative Dale Kooyenga also addressed the crowd, as well as representatives from the Waukesha County Business Alliance.
"Herzing University and its graduates are making possible change in the world and we're proud to be part of that," said Bob Duncan, executive vice president at Children's Hospital of Wisconsin.
Attendees also hard from Barbara Tong, a student in the accelerated BSN program who will graduate in December.