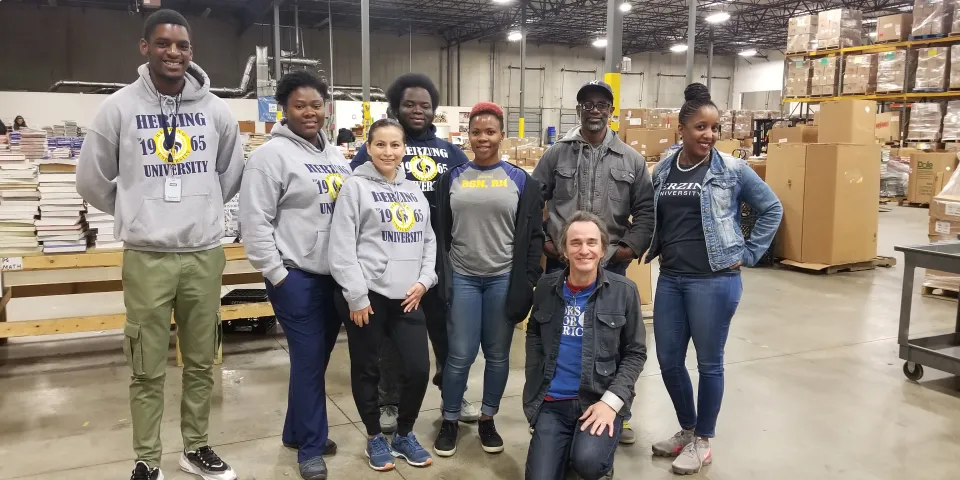 Last week, Herzing University-Atlanta students and staff volunteered with Books for Africa, an organization that collects and distributes donated text and library books to children of all ages in Africa. Since its founding in 1988, Books for Africa has donated 45 million books to all 55 countries on the African continent. Herzing students and staff helped out by organizing the books by subject matter, content and grade level.
The Career Development team at Herzing's Atlanta campus regularly schedules community service events for students and staff.
"These events are one way that Herzing-Atlanta gives back to the community, and they also allow our students to build their resumes with volunteer and community service opportunities," said Ayana Emory, Director of Career Development at Herzing-Atlanta.