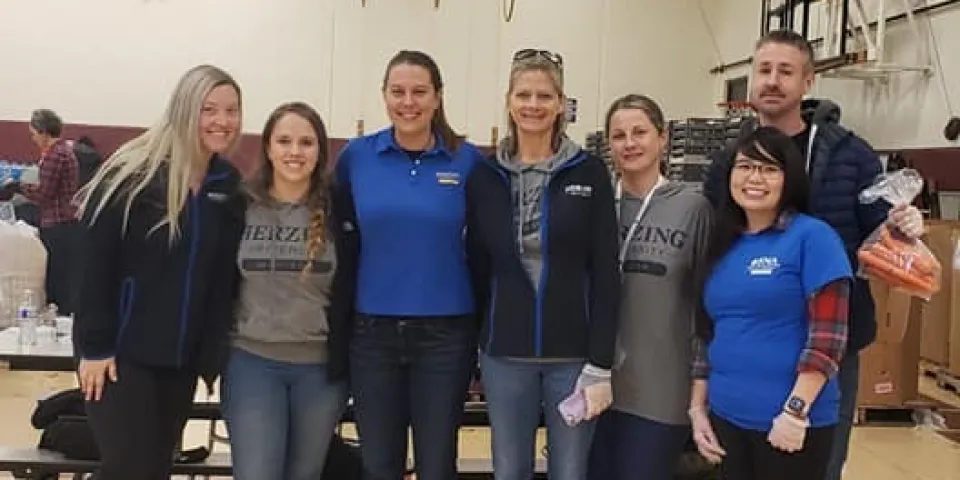 Nursing students at Herzing University-Madison organized a campus food drive to benefit families in need this holiday season. They collected 264 pounds of turkey, fresh vegetables and canned goods, which will be donated to the Goodman Community Center in Madison, Wisconsin for the organization's annual Thanksgiving Basket Drive.
For the past 31 years, the Goodman Community Center has helped provide Thanksgiving meals for thousands of Dane County residents. This year, they plan to feed as many as 21,000 residents, including nearly 10,000 children.
Way to go, students!