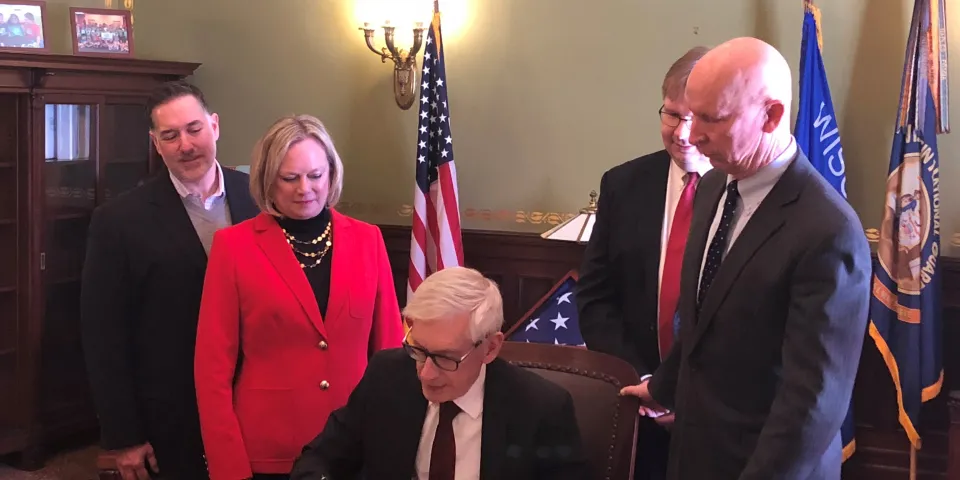 Herzing University has long been a military-friendly institution, which is why the school supported new legislation in Wisconsin that helps students who have to withdraw from school because they are called into active military service.
The legislation, which was signed into law Jan. 21, 2020 by Governor Tony Evers, requires all public and private colleges and universities in Wisconsin to provide certain protections to students who are called into active military service for any period, not just 30 days or more.
Wisconsin had covered just students who were called for 30 days or more. Sometimes National Guard members are called up for less than 30 days, and the law is primarily meant to remedy the gap in protection for those students.
Under this law, students who are called up for active duty will be able to:
Obtain reimbursement of tuition and fees paid for courses from which the student had to withdraw and pro-rated room and board.
Re-enroll in the semester in which they were discharged, demobilized or deactivated for the following semester.
Get the same course registration priority they would have had if they had registered at the beginning of the registration period.
Be given a reasonable opportunity to complete final projects and final examinations.
"I want to thank the key sponsors of the bill, Governor Tony Evers, Representative Cindi Duchow and Senator Duey Stroebel for their leadership on this bill," said Brookfield Campus President and Wisconsin Legislative Affairs Liaison Jarvis Racine. "Our veterans, who are making a great sacrifice on behalf of our country, deserve to have their educational progress protected when they are called into active duty."
Recently, Herzing was also included in U.S. News & World Report's 2020 Best Online Programs for Veterans.