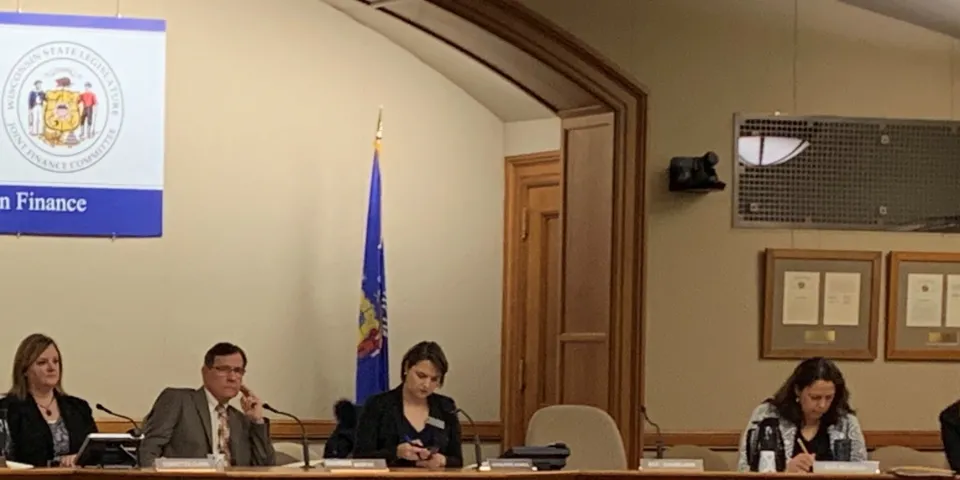 Herzing University officials are voicing their support for proposed Wisconsin state grants that would help veterans attending college.
Herzing-Brookfield Campus President and Wisconsin Legislative Affairs Liaison Jarvis Racine testified in front of the Wisconsin Assembly Committee on Colleges and Universities on Jan. 23, 2020 in support of 2019 Assembly Bill (AB) 684. This legislation provides veteran-related tuition grants for students who are enrolled in bachelor's or graduate degree programs at private nonprofit institutions.
Students must maintain a GPA of at least 2.0 to keep the grant, and it needs to be applied to tuition costs for either undergraduate or graduate programs.
The tuition grant requirements of AB 684 are as follows:
A $2,000 maximum grant must be provided per semester or session for the qualifying veteran, spouse or dependent.
Participating institutions must provide a matching grant for the veteran, spouse or dependent who attends the institution. This match can consist of scholarships, institutional aid or other assistance.
All qualifying federal aid must first be applied before students become eligible for the state grant dollars.
Grants are limited to individual students for the duration of 128 credits or eight semesters of eligibility, whichever is longer.
The Department of Veterans Affairs is required to verify veteran status.
"This legislation is about equity and fair treatment of our veterans," Racine said. "We should honor their service to our country by allowing them to make their choice on the educational institution that best meets their individual needs. I want to thank the co-sponsors of the bill, Senator Alberta Darling and Representative Tony Kurtz, for championing this bill along with Committee Chairman David Murphy and the entire Committee on Colleges and Universities for considering this important bill."
Joining Herzing University in support of this bill were other Wisconsin Association of Independent Colleges and Universities (WAICU) schools including Viterbo University, Edgewood College, Concordia University, Lakeland University and the Milwaukee School of Engineering.