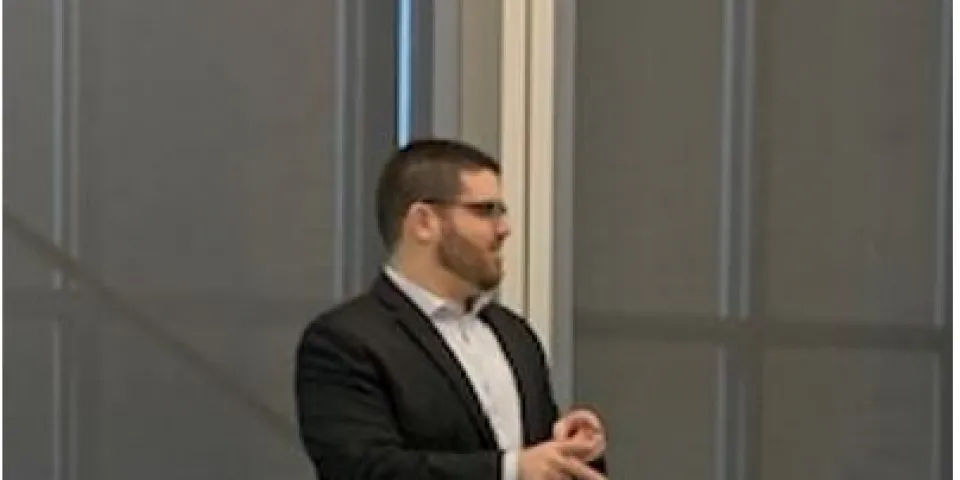 It is vital for healthcare professionals to effectively provide high-quality healthcare to a diverse group of patients, which is why Herzing-Brookfield invited Corey Axelrod to present as part of "The Impact of Unconscious Bias in Healthcare" speaker series on Feb. 26.
Axelrod is president of the Illinois Association of the Deaf (IAD) and founder and CEO of 2axend – a deaf-owned strategic consulting and training firm committed to helping organizations break down communication barriers for deaf and hard of hearing individuals. He emphasized the importance of making healthcare more inclusive for deaf and hard of hearing individuals.
Axelrod shared his personal experiences in the healthcare system and the challenges he has faced, including his deaf father's cancer diagnosis. He and his father worked throughout his treatment to improve hospital communication until his father died in 2012.
Axelrod emphasized the need for cultural competence in healthcare settings in order to provide high-quality care for all.
Thank you for sharing your story, Corey!