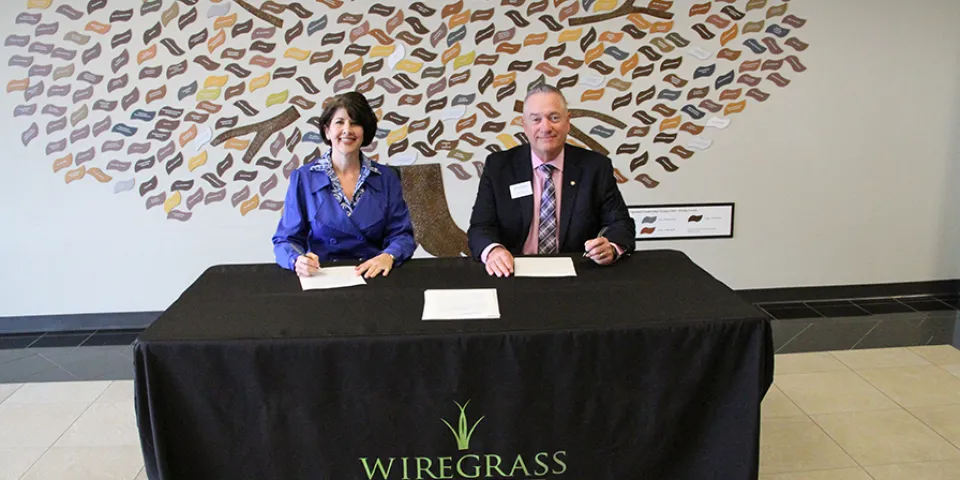 Herzing University has signed an agreement with Wiregrass Georgia Technical College, making a Bachelor of Science in Nursing (BSN) degree more accessible to graduates of Wiregrass Tech's RN program (Associate of Science in Nursing).
Upon completing an associate nursing degree, students can transfer credits earned at Wiregrass Tech and enroll in Herzing's online RN-to-BSN pathway, or another bachelor degree program. Herzing will waive the application fee for these transfer students.
Herzing is known for offering a variety of education pathways to help students accomplish their academic and professional goals, and this agreement is part of the school's DEGREE UP initiative that enables students at partner schools to transfer with ease.
"This agreement allows students to get their bachelor's degree online and with a significant savings," said Thomas P. Perin Sr., Associate Vice President of Community Partnerships at Herzing University. "Once enrolled in Herzing's DEGREE UP program, students pursue credits from both Wiregrass Tech and Herzing University Online simultaneously, allowing them to take advantage of Wiregrass Tech's tuition rates for many required bachelor's-level courses."
Herzing offers classes year-round, allowing RN-to-BSN students to earn the degree in as little as 12 months.
Herzing RN-to-BSN students may elect to take up to four graduate courses that will satisfy RN-to-BSN program requirements. These courses also count toward a Master's of Science in Nursing (MSN) degree program at Herzing.