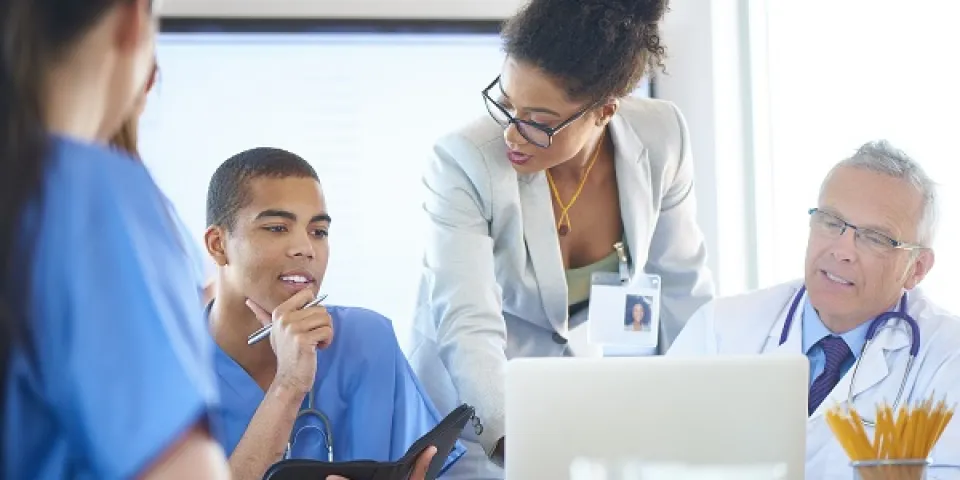 Herzing University is relaunching its online Bachelor of Science in Healthcare Administration (BSHCA) degree, formerly known as Healthcare Management. The degree is ideal for patient-facing medical professionals who would like to move into healthcare management or administration roles. 
In the program, students will learn the management and supervisory skills needed for a wide range of functions at hospitals and other healthcare facilities. Coursework includes classes in Healthcare Finance, Healthcare Human Resources Management and Medical Law and Ethics. Enrollment is open immediately.
"Healthcare is a major focus area at Herzing, and we're excited about this program because it provides an opportunity for healthcare workers to take their career to the next level," said Herzing University President Renee Herzing. "With its focus on management and leadership, the BSHCA degree provides a clear path for advancement in the workforce or to a graduate program."
Healthcare jobs continue to be in high demand, and the Bureau of Labor Statistics expects employment for medical and health services managers to grow by 18% through 2028.
As one of Herzing's many pathway programs, students can maximize previously earned college credit and work experience by transferring up to 90 credits into the BSHCA program. Students may also select any two healthcare electives to help tailor their degree emphasis.