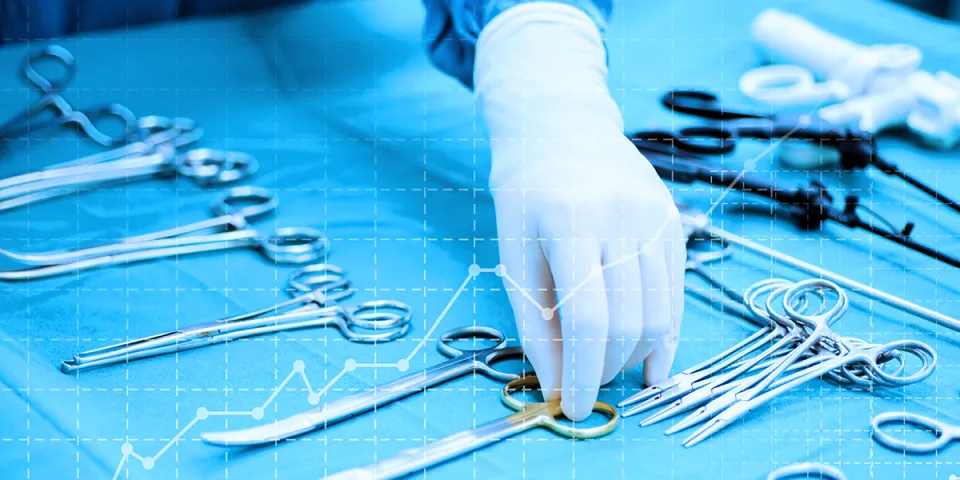 Herzing University has started an online diploma program that will prepare students to become sterile processing technicians.
The program helps students attain an entry-level job in a growing field, as employment of medical equipment preparers is expected to grow 6% from 2019-2029, faster than the average across all U.S. occupations, according to the Bureau of Labor Statistics (BLS).
"Our program will provide a strong academic background for students who want to start on an exciting new healthcare career," said Dr. Brendan L. Ashby, System Division Chair-Healthcare at Herzing University. "This position can be the launching pad to many potential career paths in the surgical services industry."
Sterile processing technicians ensure medical instruments are properly inspected, cleaned, and sterilized for use across a hospital, clinic, physician's office or other healthcare institution. Specific job titles in sterile processing vary, but potential positions at hospitals and other medical facilities include:
Sterile Processing Tech/Technician (SPT)

Central Service Technician (CST)

Central Sterile Supply Technician (CSS Technician)

Central Processing Technician (CPT)

Sterile Processing and Distribution Technician (SPD Tech)
Herzing's program, which includes online courses and lab hours, helps students prepare for their first entry-level position as well as for the Certified Registered Central Service Technician (CRCST) certification exam. Credits can be used for healthcare education degree pathways, such as for surgical technology, healthcare administration, or additional healthcare specialties.