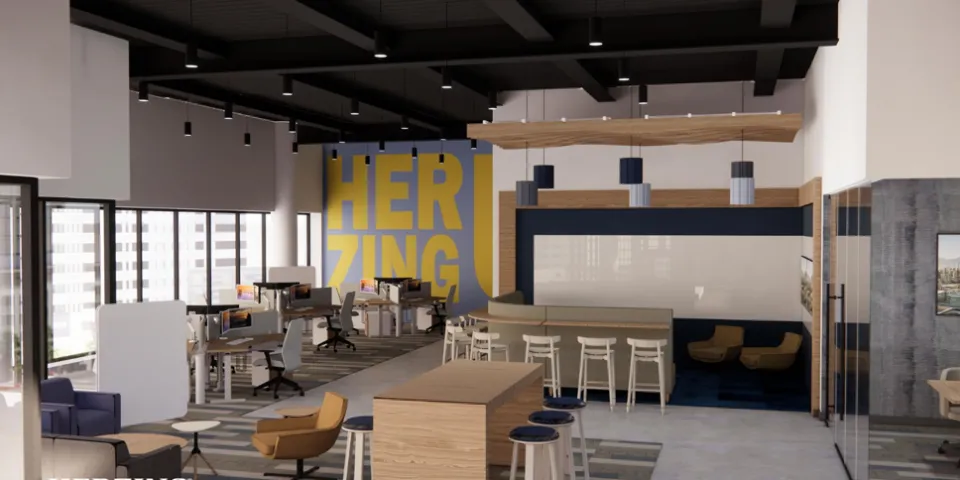 Herzing University has announced it is moving its national headquarters to The Avenue in downtown Milwaukee by the first quarter of 2022.
The move from its current suburban location to the Westown neighborhood is a nod to Herzing's roots. The school – which now has 10 campuses nationwide – was founded in Milwaukee in 1965 and was located within a block of what is now The Avenue site for 40 years. 
Herzing will occupy almost 22,000 square feet at The Avenue, 275 W. Wisconsin Ave. The space features a private balcony overlooking Wisconsin Avenue. The Avenue, which is a joint venture between Hempel Real Estate and Interstate Development Company, is a 333,000 square foot mixed-use development project, much of which was formerly known as The Grand Avenue Mall. The Avenue's $72 million renovation started in 2018 and also includes Plankinton Clover Apartments and 3rd Street Market Hall. 
"We're proud of our 56-year history in the Milwaukee area and look forward to building even stronger partnerships with local and regional business leaders at our new location," said Herzing President Renee Herzing. "We love being part of the energy in Milwaukee's growing downtown, and know that locating in the heart of the city will make it easier for employees, partners and students to engage with us."
Tim Sheehy, president of the Metropolitan Milwaukee Association of Commerce (MMAC), sees great potential in Herzing's move to downtown Milwaukee. "Herzing has been a leader in partnering with the business community to meet their needs for well-trained workers who can fill in-demand positions," he said. "We look forward to working with our new neighbor to help businesses across the Milwaukee area and beyond."