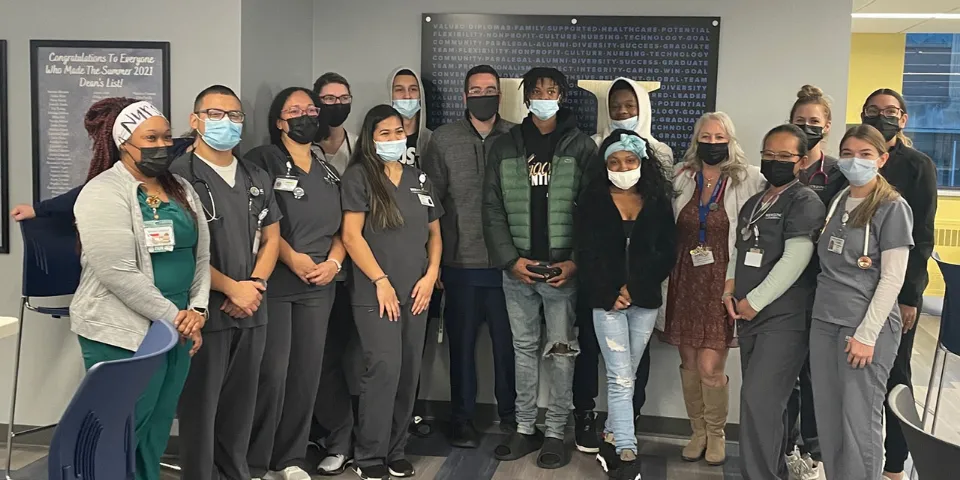 Herzing University's Kenosha campus is delivering a big-time assist to help provide free physicals to student-athletes at the nearby Reuther Central High School after a plea for assistance went viral.
With basketball season set to begin, the Kenosha community faced a severe lack of available appointments for sports physicals — a requirement for team participation — and a cost barrier affecting many Reuther families. Reuther Athletic Director Nick Myers opened a GoFundMe campaign, stating "it is important now more than ever to get kids engaged in physical activity and basketball is a great outlet for our Reuther students."
The community response was immediate, with donations of $50 and $100 coming in. After a regional TV network aired a story on the campaign, the aid ramped up and caught the attention of Herzing-Kenosha Academic Dean Beth Gilbertson, who brought the idea of helping to the University's leadership team. Already helping local neighbors through programs related to health and wellness, Herzing reached out.
"We all as human beings want to make the world a better place," Herzing Region President Jeff Hill said in a story on the Kenosha.com news site. "We're just really passionate about serving our community, and anytime we find an opportunity to lend our resources and our talent to positively impact a group or individuals, we kind of leap at that."
The partnership quickly ramped up with free physicals beginning shortly thereafter and more than 40 student-athletes already requesting assistance.
"It takes all of the logistics out of my hands to coordinate. We literally just have to walk down the block. You couldn't make it any easier," said Myers. "For them to be so flexible and so open has been really telling as to what kind of program they are running, and what their values and beliefs are."