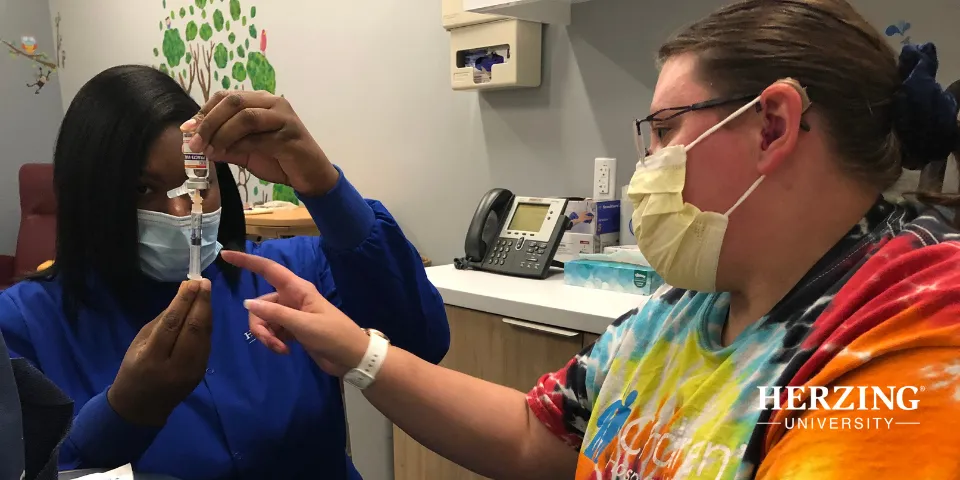 Herzing University is successfully teaming up with Children's Wisconsin Hospital to develop and push forward a medical assistant program to train Children's employees looking to advance their careers. The program was featured in a Milwaukee Journal Sentinel story in November 2021.
"We need more medical assistants," said Peggy Troy, President and CEO of Children's Wisconsin, in the story. "It is one of the fastest-growing aspects of health care."
Medical assisting is regularly one of the top five positions the hospital is seeking to hire, having brought on board about 145 MAs since 2019. The program requires students to have worked at Children's for at least one year and participate in an interview process. Following their classes, students then complete an externship at the hospital and complete an exam to achieve their certified clinical medical assistant credential.
"We tailored the program, we took some content out, we made it shorter, we focused on some areas," said Renee Herzing, president of Herzing University, in regards to the school's role as a solution provider. "We really did tailor the program for how it would work best for Children's."
According to Children's Wisconsin, the program – which is free to employees – has helped to encourage people to take on additional responsibilities and incentivize them to push forward toward the next level of their career.
For more, please review this case study about the Herzing-Children's partnership.