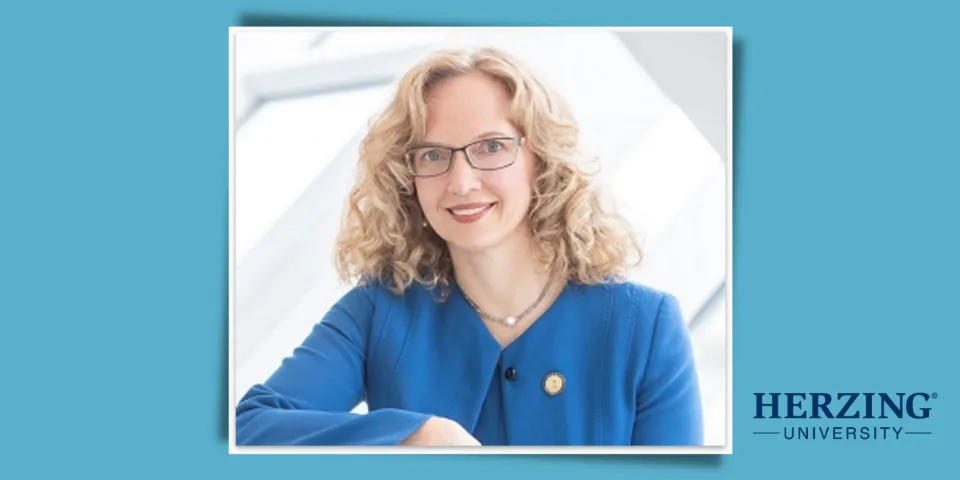 As workforce shortages continue to run rampant across the country, Herzing University President Renee Herzing met with fellow representatives from Milwaukee's higher education community for a roundtable discussion of the opportunities for and challenges to developing partnerships between educators and job creators.
The event was organized by the Milwaukee Business Journal, which recently named Herzing as a Top Milwaukee-area Power Broker. She was joined by leaders from three other Milwaukee-area higher education institutions to discuss how new partnerships could help community businesses, job seekers, and underserved populations.
"Our mission is all about upskilling or getting people back into the workforce, specifically in areas where we really need workers, like health care," Renee Herzing said. "I think it is important for employers to provide specific input and to be actively involved. Partnerships work best for both sides when the employer is willing to be part of the process in terms of curriculum input as well as on-the-job experience such as skills checks or internships/clinical rotations."
The roundtable conversation covered topics such as upskilling opportunities, how educators can develop pathways to meet the needs of local employers, ways to create inclusive educational environments, and tips for businesses seeking to partner with Herzing and other schools.
"I think employers need to commit to the workforce that is already with them. Some companies focus too much on recruiting and overlook the potential of their existing employees," Renee Herzing suggested. "Your existing employees know your culture and can be upskilled while they are on the job. Employers can partner with an institution of higher education to create that pathway. Showing that commitment and creating bridges is what is going to attract and keep talent with you."
Read the full transcript of the interview and watch the video roundtable online.