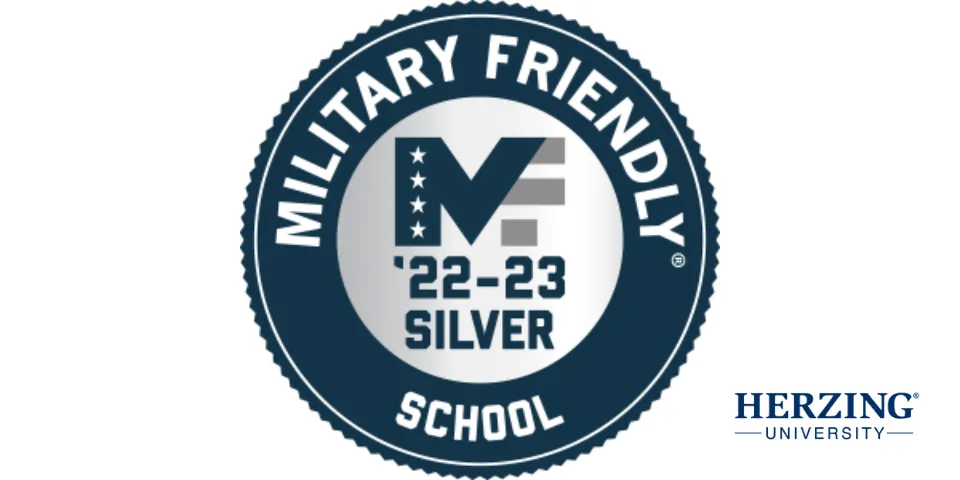 Herzing University has proudly announced that it has again earned the 2022-2023 Military Friendly® School designation by VIQTORY, publisher of G.I. Jobs® and Military Spouse®. It is Herzing's second time receiving the recognition, the first coming in 2021.
VIQTORY's Military Friendly® Schools survey recognizes colleges, universities, and trade schools that support United States' military service personnel and veterans in their academic and career endeavors and long-term success.
Herzing University supports military veterans, active duty, guard and reserve (AGR) personnel, and spouses/dependents in accomplishing their academic and career goals by providing personalized pathways and valuable experience. Each year, approximately one million of the nearly 19 million U.S. military veterans use their Post-9/11 GI Bill benefits to pursue higher education programs across the country.
"We want to thank VIQTORY for this high recognition. As a school founded in 1965 by Navy Veteran Henry Herzing, we have a long tradition of supporting veterans and members of the U.S. Armed Forces who are currently serving," said Herzing University Vice President of Strategic Partnerships Jarvis Racine, who leads Herzing's accessibility and funding programs for students with Military experience. "We are proud of our school's continuing commitment to the men and women who protect us at home and abroad, whether it is helping to support new legislation like Wisconsin's Heroes for Healthcare initiative or providing easily accessible, affordable, and flexible pathway options to help veterans transition back into the civilian workforce."
Herzing will be included in the 2022-2023 Military Friendly® Schools list that will appear in the May issue of G.I. Jobs Magazine and can be found at www.militaryfriendly.com. 
To learn more about military admissions, benefits, and special initiatives at Herzing University, visit: www.herzing.edu/admissions/military-admissions.