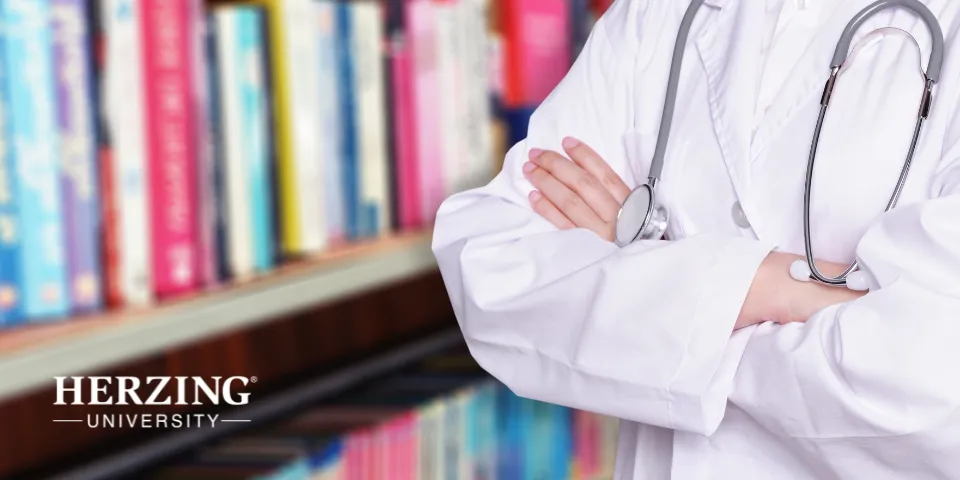 Herzing University announced the launch of its new online Doctor of Nursing Practice (DNP) scheduled to begin enrollment on September 7, 2022. This two-year program is geared toward advanced practice nurses and those who have earned a master's degree in nursing. 
Herzing's DNP program focuses on multidisciplinary knowledge, leadership, and innovation, as well as the tools needed to significantly impact nursing, healthcare systems, and public health change.
"This program is the first of its kind to be offered at our university and is an example of the full breadth and depth of Herzing's effort to provide a pathway to all students interested in a career in nursing — from certifications and diplomas to associate and bachelor's degree options all the way to our existing master's programs and this new doctorate degree," said Dr. Tricia Wagner, Associate Dean of Online and Graduate Nursing. "Our hope is that this program will provide students with the necessary skills to advance in their careers but also that it will address the current healthcare talent shortage by creating an even more comprehensive and skilled talent pool for employers to select from."
Developed in compliance with the American Association of Colleges of Nursing (AACN) New Essentials, the program provides a personalized experience led by Herzing's first-rate faculty. While classes will be held online, students will still take part in beneficial in-person clinical experiences and graduate with all expected competencies.
Earning a DNP can result in access to a greater range of high-paying healthcare roles, including opportunities unavailable to professionals with just a Master of Science in Nursing (MSN) or related degree. Some of the most common job opportunities for those who've completed a DNP are advanced practice registered nurse, nurse educator, and nurse leader.
For more information on Herzing University's new DNP program, visit www.herzing.edu/nursing/dnp/post-masters-dnp.