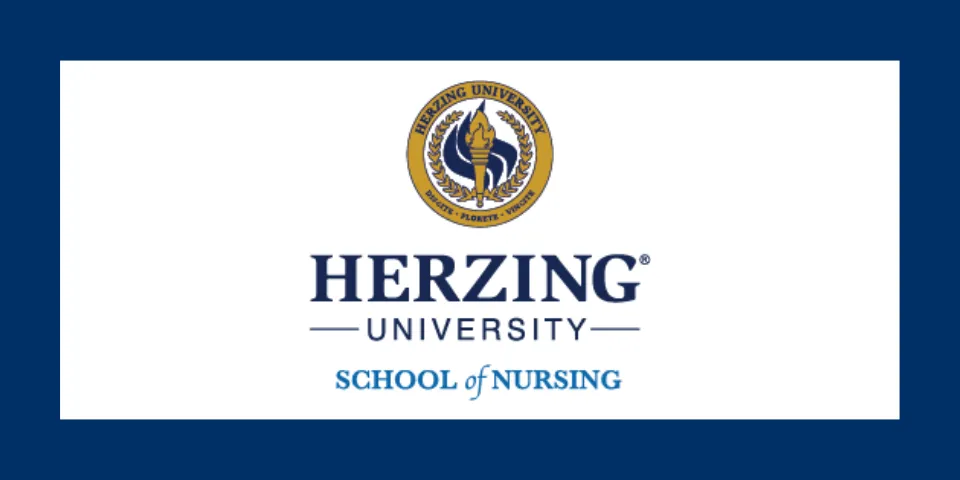 Herzing University recently announced the launch of the Herzing University School of Nursing, encompassing a variety of accreditations and degree pathways, effective immediately. The "End to End" program intends to give students the experience and resources to earn a variety of nursing specializations. 
The introduction of this program supports Herzing's overarching efforts to fill the ongoing nursing shortage. It's projected that 13 million nurses will be needed worldwide over the next decade to fill the high demand for healthcare professionals.
"We are seeing firsthand how the nursing shortage can affect communities nationwide, that's why we are committed to simultaneously supporting and preparing the next generation of nurses throughout their educational journey," said Renee Herzing, CEO of Herzing University.
The Herzing School of Nursing will include a variety of valuable degrees offered in flexible formats for students of all lifestyles, including:
Doctor of Nursing Practice

Post-Master's Certificates

Master's Degree in Nursing

Bachelor's Degree in Nursing

Associate Degree in Nursing

Practical Nursing Diploma
With the opening of the School of Nursing, Herzing graduates will be better able to serve those in need in their communities by joining the healthcare career. While minorities make up more than a third of the US population, only 16.8% of registered nurses are from minority backgrounds, according to a 2021 report.
"Herzing strives to provide motivated change-makers with accessible educational pathways that support their goals and passions," Renee Herzing said. "Whether you're earning an associate or a doctorate, our nursing programs allow students from all walks of life to learn the skills that will ultimately propel them to a long-lasting career providing high-quality care."
As of August 1, 2022, Herzing University has ten ground campuses and offers more than 50 online degree programs in healthcare, technology business and public safety. For more information on the Herzing School of Nursing and the available programs, visit the School of Nursing - Herzing University.