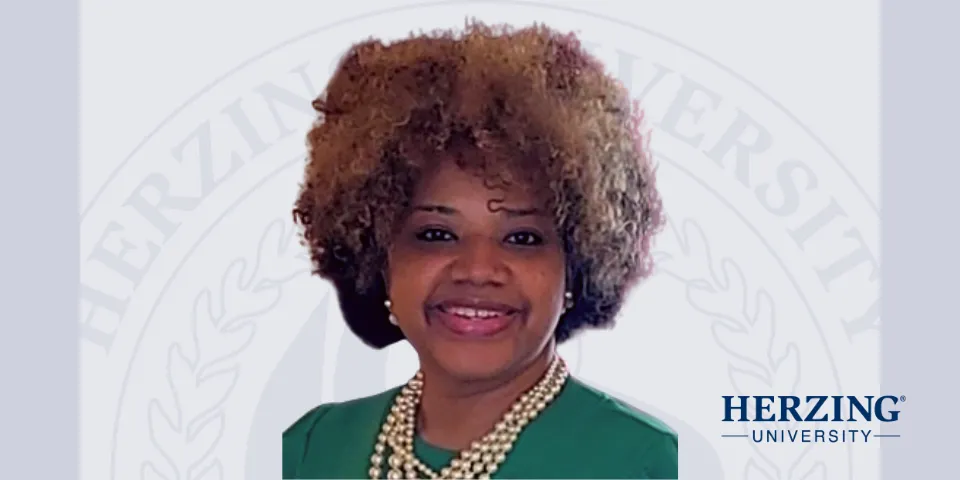 Following the summer launch of its online Master of Social Work (MSW) Program, Herzing University has expanded its faculty with the hiring of Dr. Hyacinth McKee as Associate Professor. Dr. McKee serves as the Chair of the Louisiana State Board of Social Work Examiners, the state's licensing board for social workers.
The introduction of the MSW program supports Herzing's ongoing efforts to prepare social workers to serve their communities. Between 2020 and 2030, the demand for social workers is projected to grow by 12%, outpacing the average for other occupations. Approximately 78,300 openings for social workers are projected each year, on average, over the decade.  
Herzing's online curriculum gives students an accessible pathway towards their degree, providing the opportunity to work on their field practicum hours while simultaneously completing MSW coursework toward any of three specializations — Mental Health, Medical Social Work, and Children, Families and Aging Services.
Dr. McKee also serves on the Diversity, Equity, Inclusion and Justice Committee for the Association of Social Work Boards. This national association provides support and services to ensure the protection of the public and administrators of the national social work licensure examinations.
"Now more than ever, we're seeing social workers take an interest in contributing on a micro and macro level," said Dr. McKee. "To truly build on a larger scale, we need more social workers in leadership and healthcare. Social workers are decision makers, policy developers and key players in many fields, including healthcare. I am humbled and excited to join such a motivated team of people who share a passion for effective social work."
Dr. Elizabeth Wilson, chair of Herzing's MSW program, spoke about her experience finding the right person to join the MSW program and the value she immediately saw in Dr. McKee.
"The resume was, of course, impressive, but when I heard Dr. McKee speak about behavioral health -I understood her passion for social work education, and things clicked," said Dr. Wilson. "I saw her drive and determination for bettering the field she loved. Her broad experience in micro and macro practice is of tremendous value to the future students who will come through this program. Dr. McKee embodies the guidance, support, and leadership we want to provide Herzing students and positions us to positively influence a generation of social workers."
Herzing's MSW Program gives prospective social workers the opportunity to apply social work knowledge, values, skills and cognitive-affective processes in practice settings including hospitals, schools, nursing homes, counseling centers, and criminal justice organizations. 
Herzing University has more than 50 online programs in technology, business, healthcare and public safety, as well as 10 campus locations across the country. To learn more about Herzing and its MSW program, visit herzing.edu/behavioral-health/social-work